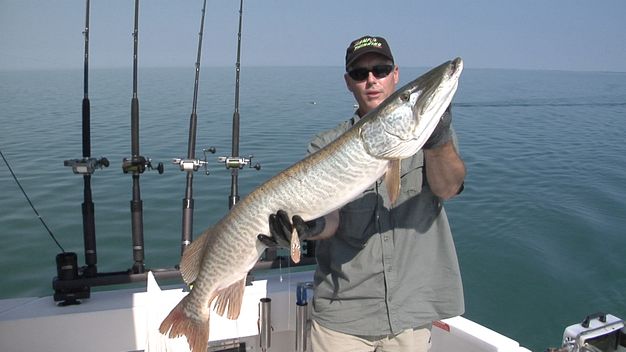 Today the Mercury Marine Destination takes us over to Lake St. Clair in Southwestern Ontario. First, after an early morning run in the RAM, Charlie joins up with captain Jim Fleming of Drifter 2 Charters and the mighty Muskie is the target today. Shallow waters call for a different approach. Planner boards are used to keep the lures away from the boat, and line counter reels are needed to repeat the exact lengths of line out for this technique to work. Experience pays and there is always a new trick or two to be learned.
Then, a very unique surface lure that just might change the way you fish top water.
Shallow Muskie and top water Pike.
Species - Muskie
Tackle - Daiwa Sealine Line Counter and Daiwa Saltist line counter reels. Mustad double hooks, Mustad Fastach, 50 lb Test Seaguar Threadlock braided lines, 80 lb test Seaguar Blue Label Fluorocarbon leader material. RAM 2500 Meg Cab Diesel with RAM Boxes.
Technique - Planner Board trolling for shallow water Muskie
Special Thanks: Jim Fleming and Drifter II Charters. 519-845-1115
Species – Northern Pike
Tackle – Daiwa Tatula reels, Daiwa Tatula rods, 30 lb test Seaguar Smackdown braided lines, Bill Lewis Stutter Step surface lure. Crestliner 18 ft Kodiak welded boats, Mercury 60 hp motors.
Technique – a special surface lure with the effective "walk the dog" action, and the special ability to walk in place to tease inactive fish. Especially effective this episode on cold water – slow to react Pike.
Special Thanks: Cree Lake Lodge www.creelakelodge.com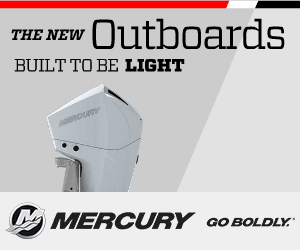 About Charlie Wray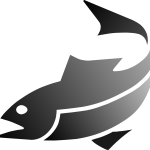 Charlie Wray has been host of the very popular TV show, Fishful Thinking, since 1990. Part of the success behind the show has been the very informative format. Perfect for both the novice and experienced angler, Fishful Thinking provides entertaining insight for all audiences...read more