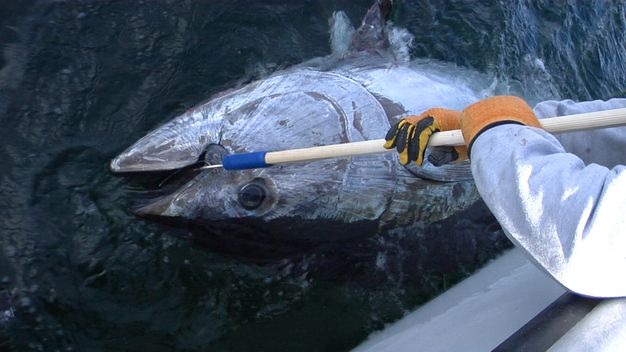 Today the Mercury Marine Destination takes us to North Lake, Prince Edward Island. After an enjoyable and scenic drive in the RAM, Charlie and Terri once again join up with Captain Tony MacDonald from Tony's Tuna Fishing. Joining the gang this year for Bluefin Tuna is owner of Alliance Mercantile and the Viking rainwear brand – Doug Bell, along with National Sales manager Jeff Brown. North Lake is known as the Tuna Capital of the world, and for good reason, the fish are here in great numbers and it's fun for everyone. This is simply a trip you need to experience to understand the power and incredible fight. Tall waves and Bluefin Tuna.
Species – Bluefin Tuna
Tackle – Seaguar 130 lb test Threadlock High Impact braided lines, 200lb test Seaguar Blue Label 100% Fluorocarbon leader material, Mustad Ultra Point 4X strong circle hooks, Mustad Boat bags and Dry Duffel bags, Viking 100% waterproof Jackets, pants and bibs, RAM 2500 Mega Cab with 6.7 litre Cummins Turbo Diesel engine.
Technique – Kite and drift fishing the edges for Bluefin Tuna
Special Thanks : Tony's Tuna Fishing www.tonystunafishing.com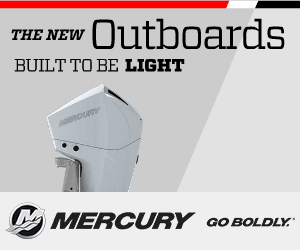 About Charlie Wray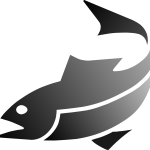 Charlie Wray has been host of the very popular TV show, Fishful Thinking, since 1990. Part of the success behind the show has been the very informative format. Perfect for both the novice and experienced angler, Fishful Thinking provides entertaining insight for all audiences…read more