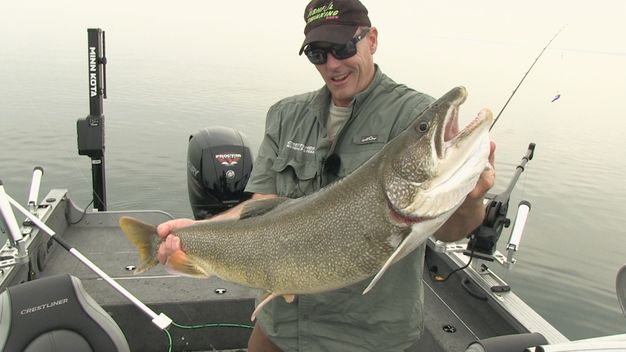 Today the Mercury Marine Destination takes us over to Lake Ontario near the city of St. Catharines.  Without a doubt, downriggers are the best way to target deep water fish, but when you are dealing with bottom hugging Lake Trout, snagging a downrigger weight isn't in anyone's plans!  This easy to use method not only saves from snagging your downriggers, but actually excites the Lake Trout and triggers the hits.  Find temperature, structure and signs of bait, the correct length of line with a line counter reel, a flashy spoon or two, and watch for even the slightest hit from the icy depths below.
Species -  Lake Trout
Tackle -   Daiwa Sealine line counter reels, 20 lb test Seaguar Abrazx main line Fluorocarbon, Northern King spoons, Mustad Siwash hooks, Cannon rod holders and Cannon electric downriggers with stop at waterline feature, Humminbird Helix fishfinders, Mustad ball bearing swivels, Costa RX Polarized sunglasses 100% UV – A, B and C protection, Mercury 150 hp four stroke motor, Crestliner 1950 Fish Hawk, RAM 1500 with 5.7 litre Hemi engine
Technique -  Dragging the bottom for Lake Trout while keeping the downrigger weight safe and 20 feet off the bottom.  Daiwa Line Counter reels are used for exact leads of line, as divers are used to take the Northern King Spoons down the additional 20 feet and ticking the bottom while keeping the downrigger weights always out of the danger zone of snags.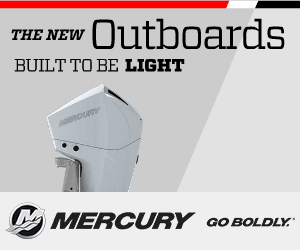 About Charlie Wray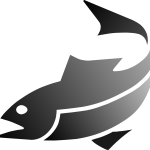 Charlie Wray has been host of the very popular TV show, Fishful Thinking, since 1990. Part of the success behind the show has been the very informative format. Perfect for both the novice and experienced angler, Fishful Thinking provides entertaining insight for all audiences...read more