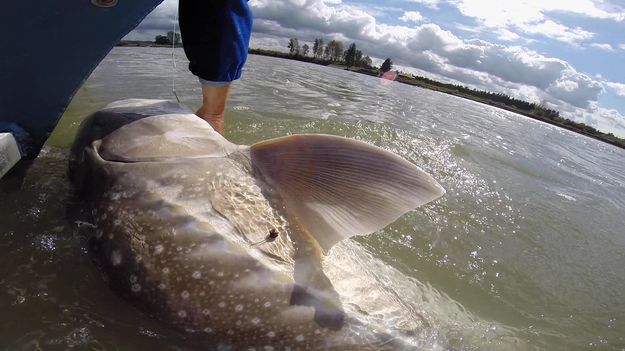 Today the Mercury Marine Destination takes us over to the Fraser River near Mission in British Columbia.
After an early morning launch with the RAM, it's down the river we go!  Terri and Charlie join up with legendary guide Len Ames for a fun day of Fraser River Sturgeon.  These hard fighting fish sure earn the reputation, and with miles of water to cover, side imaging can make it so much easier to find the areas these giants live in.  Terminal tackle can be quite simple, but quality heavy-duty rods with lifting power are needed to beat these heavyweights.
Species :  White Sturgeon
Tackle: Humminbird Helix 10 with Mega Side Imaging Plus, Mustad Ultra Point Big Gun Hooks, Daiwa 60 size Saltiga reels with 6:1.1 gear ratio, 130 lb test Seaguar Threadlock High Impact Braided lines, leaders of 200 lb test Seaguar Threadlock, 7 ½ foot heavy action Daiwa Proteus rods, Viking 100% waterproof jackets and bibs, Revo Sunglasses, Viking Comfort Lite boots, Mustad stainless steel ball bearing swivels with welded rings, RAM 3500 with 6.7 Litre Cummins Diesel engine.
Technique: Bottom fishing in heavy currents
Special Thanks:  Humminbird Helix 10 with Mega Side Imaging Plus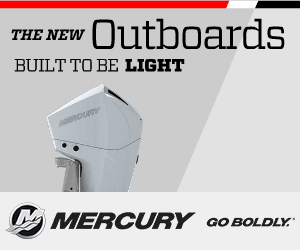 About Charlie Wray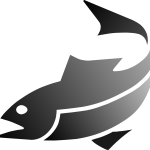 Charlie Wray has been host of the very popular TV show, Fishful Thinking, since 1990. Part of the success behind the show has been the very informative format. Perfect for both the novice and experienced angler, Fishful Thinking provides entertaining insight for all audiences...read more