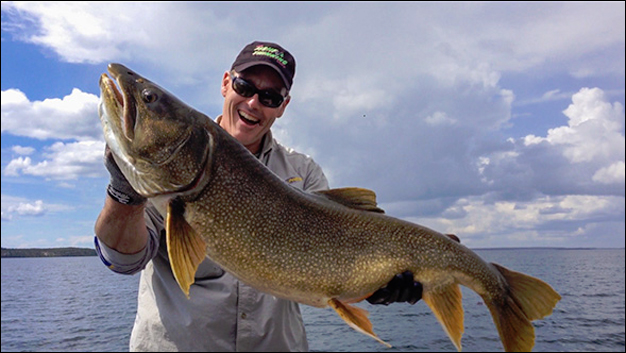 Charlie Wray has been host of the very popular TV show, Fishful Thinking, since 1990. Part of the success behind the show has been the very informative format. Perfect for both the novice and experienced angler, Fishful Thinking provides entertaining insight for all audiences. Locations center around the heavily fished, public waters that are easily accessible for the majority of anglers.
Charlie has been recognized as one of Canada's top fishermen, on a variety of game fish. Even before launching the Fishful Thinking TV Show, Charlie had already won numerous national fishing contests.
1990 Ford Angler of the Year
1989 In-Fisherman Catch and Release Champ
1989 In-Fisherman Grand Slam and Great Lakes Triad Awards
1989 Molson's Big Fish Contest Winner
1988 In-Fisherman Grand Slam and Great Lakes Triad Awards
1988 Molson's Big Fish Contest Winner
1987 In-Fisherman Catch and Release Champ
1986 Ontario Angler of the Year
1986 Molson's Big Fish Contest Winner
1985 In-Fisherman Catch and Release Champ
Charlie has also designed lures, the most recognized being the "Charlie's Angel", a lure responsible for many of the prize winning catches.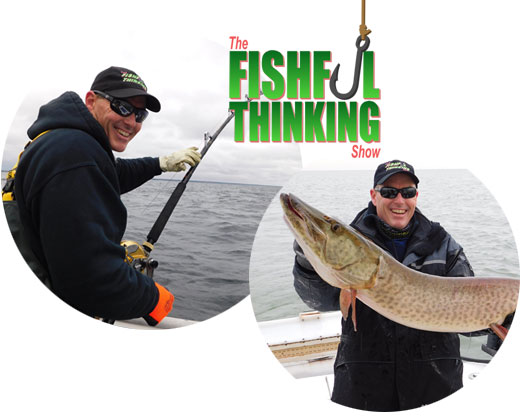 Niagara Falls Wall of Fame
In January of 2018, Charlie Wray was inducted into the Niagara Falls Wall of Fame. The Wall of Fame is reserved for and recognizes those individuals under the age of 55 that have shown excellence in their chosen sport. The city of Niagara Falls recognized Charlie not only as an athlete but also a builder, as he was inducted as both for the year 2018.  A builder is a person that grows the sport through their involvement and contributions to inspire others in the world of Sport Fishing.
Born and raised in Niagara Falls, the region inspired the love he has for fishing.  He grew up fishing the waters of Lake Erie and Lake Ontario, expanding into northern Ontario during the summer months fishing along side his father, as the two enjoyed many memorable moments and catches.
In 1991, Charlie began The Fishful Thinking Show sighting that he wanted to produce a fishing show that was different from the rest.  His ability to inspire other anglers through information and entertainment is a gift he has perfected over the years and makes Fishful Thinking one of Canada's most beloved shows, focusing on Canadian waters from coast to coast to coast.  Fishful Thinking is now entering it's 28th season.
Congratulations to Charlie for the recognition so well deserved.  A special thanks to the city of Niagara Falls for the recognition of Sport Fishing as a vital and growing sport.  And all the sponsors, partnering companies, fans, viewers, friends and family for the support shown through the years…without you Charlie's dream would not have happened.