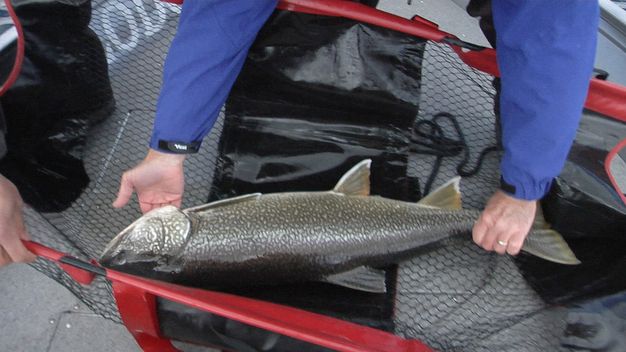 Today the Mercury Marine Destination takes us up to Cree Lake in Northern Saskatchewan. First, Charlie joins up with co-owner of Cree Lake Lodge Brandon Schreiber as the two tackle shallow water Pike. Spoons have always been Pike producers, but some are better suited than others, especially when colour choices are perfect for conditions. Quality equipment is always a priority, especially when bigger, better and more numbers of fish come from longer casts.
Then, open water trolling for Lake Trout. Covering water takes time, but when you dial in the right area and correct depth, stick to it. Big water, big lures, and big fish.
Species - Northern Pike
Tackle - Len Thompson 1 oz spoons, Daiwa Tatula reels, Daiwa Tatual Rods, 30 lb test Seaguar Smackdown Braided line, Seaguar 130 lb test Seaguar Fluorocarbon leaders, Mustad 1X strong Ultapoint KVD Elite Treble hooks. Viking Raincoats and Bibs. Crestliner 18 ft. Kodiak welded boats, 60 hp Mercury motors.
Technique - Bright coloured spoons in shallow heavily stained bays. Long casts are needed and the Daiwa Tatula reels with the T-Wing system allow for the extra long casts needed.
Species – Lake Trout
Tackle – Daiwa Saltist line counter reels, Daiwa Accudepth rods, Seaguar 50 lb test Threadlock braided lines, 30 lb test Seaguar Blue Label Fluorocarbon shock leader, 50 lb test Seaguar Blue Label Fluorocarbon Leader Material. Len Thompson 1 1/8 oz spoons. Viking 100% waterproof jackets and bibs.
Technique – Long line - Tight trolling edges
Special Thanks: Cree Lake Lodge www.creelakelodge.com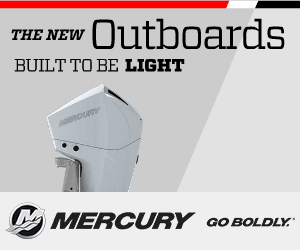 About Charlie Wray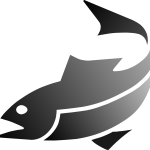 Charlie Wray has been host of the very popular TV show, Fishful Thinking, since 1990. Part of the success behind the show has been the very informative format. Perfect for both the novice and experienced angler, Fishful Thinking provides entertaining insight for all audiences...read more