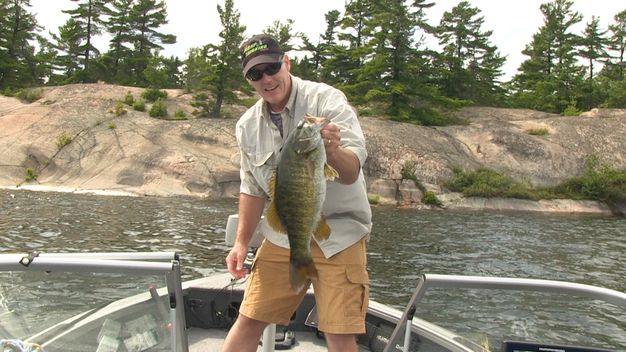 Today the Mercury Marine Destination starts us at the top end of Georgian Bay near Killarney, Ontario.
Smallmouth Bass are a favourite of many and it can be a load of fun with Marabou jigs, especially action-packed swing jigs. Clear waters can make it difficult, but this easy to use set up can make it fun, even in hard to fish snag filled areas. Boat control is always important, but even more so on windy days, slow down and fish your areas, you may see a big difference.
Then, Charlie takes advantage of a calm day on Cree Lake to use another style of swing jig on deep water Trout.
Species - Smallmouth Bass
Tackle - Daiwa Procyon spinning Reels, Daiwa Tatula rods, 15 lb test Seaguar Smackdown braided lines, 15 lb test Seaguar Fluorocarbon leader material, Freedom Marabou jigs, Northland Lite Bite Bobbers, EGO Guide nets, Dickies carpenter shorts, Minn Kota Ulterra bow mount trolling motor, Minn Kota Talon anchoring system, Humminbird Helix 10 fishfinders, Smooth Moves Seat Bases, Crestliner 1950 Fish Hawk boats, Mercury 150 four stroke motor, RAM 2500 diesel truck with RAM Boxes.
Technique - Using floats to suspend jigs off snag infested bottoms and also to trigger hits from lethargic Bass. The pop of the float draws attention, and the suspending jig does the rest. The Minn Kota Talon anchoring system will hold your boat for proper presentations, even in the wind.
Species – Lake Trout
Tackle – Freedom Hydra Shad, Daiwa Tatula reels, Daiwa Tatula rods, 30 lb test Seaguar Smackdown braided lines, Creatliner 18 ft Kodiak boats, Mercury 60 hp Tiller motors.
Technique – Dropping Freedom Hydra Shad jigs to the bottom and triggering hits by quickly reeling straight up.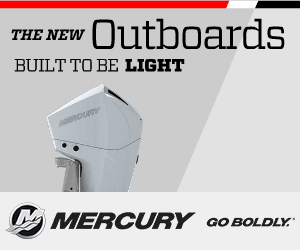 About Charlie Wray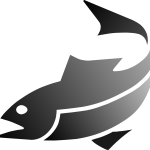 Charlie Wray has been host of the very popular TV show, Fishful Thinking, since 1990. Part of the success behind the show has been the very informative format. Perfect for both the novice and experienced angler, Fishful Thinking provides entertaining insight for all audiences...read more