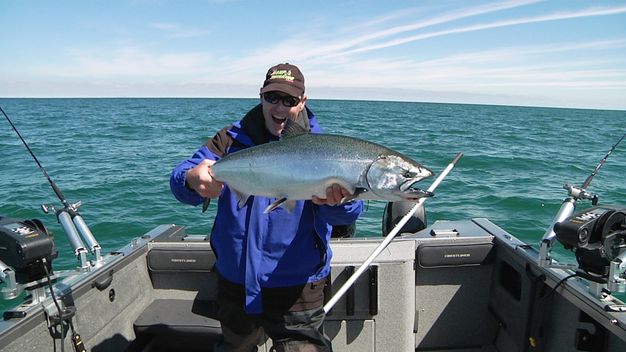 Today the Mercury Marine Destination starts us on Lake Ontario near the city of St. Catharines. Today is a lesson that moving more than a few miles can change the game completely. Lake Ontario is a large body of water, especially when you are targeting fast moving early season Salmon. Feel out the fishes' attitude and you can dial in success on a regular basis.
Then, Charlie heads to Northern Saskatchewan for Lake Trout. Once again it's important to move to find large fish, but also to match the size of bait the fish are feeding on. If it's a large food base, match it with your offering. Move to the fish and match the hatch.
Species - Lake Ontario Salmon and Lake Trout
Tackle - Northern King spoons, Mustad swivels, Seaguar 20 lb test Abrazx main line Fluorocarbon, Mustad Ultra Point Siwash hooks, Hot Spot Agitators, Daiwa Saltist Line counter reels, Daiwa Accudepth rods, Viking 100% waterproof jackets and bibs, Cannon Digi-Troll 10 downriggers, Cannon track system and adjustable rod holders, Humminbird Helix 10, Smooth Moves Seat Bases, Crestliner 2250 Authority, 300 hp Mercury Verado, Fish Hawk Temperature probe, RAM 2500 Mega Cab Diesel with RAM Boxes.
Technique - Northern King Spoons and Hot Spot Agitators for early season success. Fishing the correct temperatures and keep moving until you find them. Picking up and running makes a huge difference.
Species – Lake Trout
Tackle – Daiwa Saltist Line Counter Reels, Daiwa Accudepth rods, 50 lb test Seaguar Threadlock braided lines, 50 lb test Seaguar Blue Label leader material, Viking 100% waterproof jackets, bibs and pants. Len Thompson 1 1/8 oz spoons, Mustad hooks, Mustad swivels.
Technique – Matching the fishes' attitude to lure actions and also matching the size of bait they are targeting.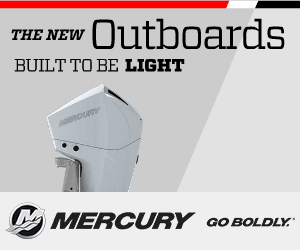 About Charlie Wray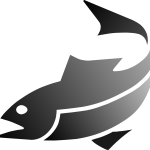 Charlie Wray has been host of the very popular TV show, Fishful Thinking, since 1990. Part of the success behind the show has been the very informative format. Perfect for both the novice and experienced angler, Fishful Thinking provides entertaining insight for all audiences...read more