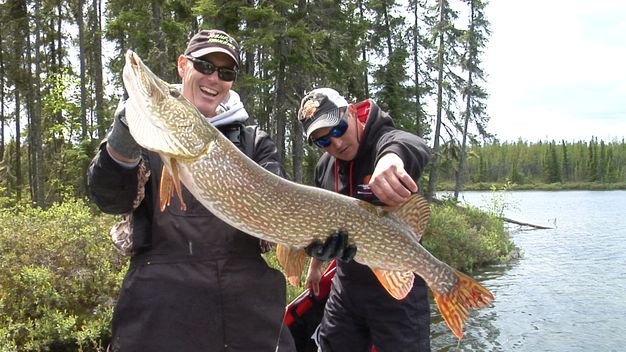 Today the Mercury Marine Destination takes us to Cree Lake in Northern Saskatchewan. Charlie joins up with friend and co-owner of Cree Lake Lodge Brandon Schreiber. You never know what the weather will hand out, calm and sunny one day, then wind and pouring rain the next. With Monster Pike the target today, be prepared to take advantage of all opportunities. High speed reels definitely can give you an advantage, so can features that increase your casting distance. Match it up with presentations that the fish simply can not resist, and the end results can be incredible.
Species - Northern Pike
Tackle - Daiwa Lexa 300 reels, Daiwa Tatula Rods, Freedom Hydra Jigheads, Seaguar 50 lb test Threadlock braided lines, 130 lb test Seaguar Abrazx Muskie and Pike leaders, Mustad 6/0 Big Mouth Tube hooks, Mustad Fastach, Viking 100% waterproof jackets, pants and bibs, EGO Weigh Sling, Viking NBR palm coated cut resistant gloves, Crestliner 18 ft Kodiak boats, Mercury 60hp tiller motors.
Technique - Long casts and attention to details can make or break the day. The ability of interchangeable hooks with the Freedom jigheads allow you to customize for the ideal presentation.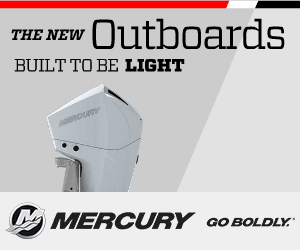 About Charlie Wray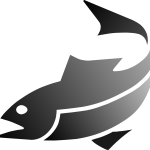 Charlie Wray has been host of the very popular TV show, Fishful Thinking, since 1990. Part of the success behind the show has been the very informative format. Perfect for both the novice and experienced angler, Fishful Thinking provides entertaining insight for all audiences...read more