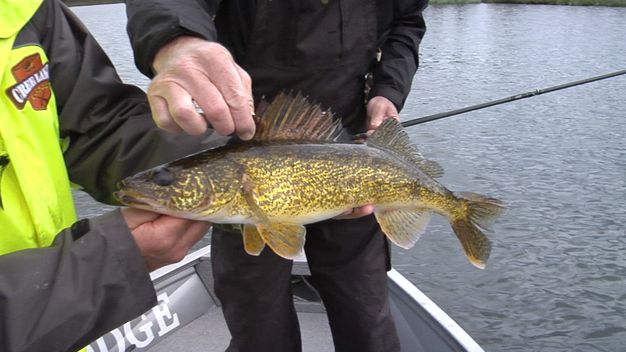 Today the Mercury Marine Destination takes us up to Cree Lake in Northern Saskatchewan. After a comfortable trip into the lodge, Charlie is joined by co-owner of Cree Lake Lodge Brandon Schreiber as the two start by targeting Walleye. Rattle baits are incredibly effective in stained waters and are simple to use, and it's all fun and games until the Pike show up. Then a few adjustments need to be taken. Not only to protect against the teeth, but to protect the fish itself from being deeply hooked. Keep proper tools handy, not only for yourself, but to ensure a quick and healthy release for the fish. Rattle baits for Walleye and Pike.
Species - Walleye & Northern Pike
Tackle - Rat-L-Trap lures, Knot2Kinky nickel titanium wire leaders, Daiwa Tatula reels, Daiwa Tatula rods, Mustad Fastach, 30lb test Seaguar Smackdown Tournament braided lines, Mustad Ultra Point Elite Treble hooks, Viking NBR palm coated cut resistant gloves, EGO weigh slings, Viking 100% waterproof Jackets, pants and bibs, Crestliner 18-ft Kodiak boats, Mercury 60 hp Tiller motors
Technique - Fishing currents with Rat-L-Trap lures in heavily stained water for Walleye and Pike.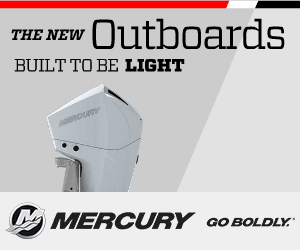 About Charlie Wray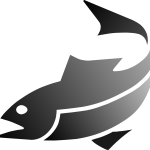 Charlie Wray has been host of the very popular TV show, Fishful Thinking, since 1990. Part of the success behind the show has been the very informative format. Perfect for both the novice and experienced angler, Fishful Thinking provides entertaining insight for all audiences...read more