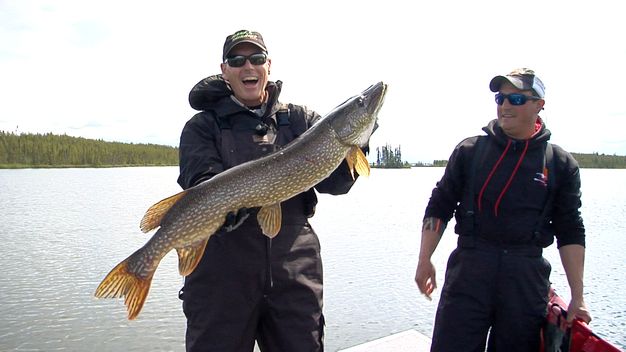 Today the Mercury Marine Destination takes us up to Cree Lake in Northern Saskatchewan. Charlie is once again at one of his favourite Pike lakes of all time, and joining Charlie is co-owner of Cree Lake Lodge Brandon Schreiber. Large Pike are a tremendous amount of fun, but even in paradise you still need to feel out the fish's mood and present the right action and lure style for the day. Long casts and proper presentations always play a key role.
Then an afternoon of Lake Trout. When these fish are looking for a meal, attractors can be worth their weight in gold when covering large areas.
Shallow water Pike and trolling the depths for Lake Trout.
Species - Northern Pike
Tackle - Len Thompson 1 oz spoons, Daiwa Tatula reels, Daiwa Tatula rods, 30 lb test Seaguar Smackdown braided lines, 130 lb test Seaguar Abrazx Muskie and Pike Leader, Mustad Swivels, Mustad 3X treble hooks, Viking 100% waterproof jackets, pants and bibs
Technique - Long casts in shallow water for success. The T-Wing feature on the Daiwa Tatula reels make a huge difference for casting distance.
Species – Lake Trout
Tackle – Daiwa Saltist Line Counter reels, Daiwa Accudepth trolling rods, 50 lb test Seaguar Threadlock braided lines, 50 lb test Seaguar Blue Label leader material, Mustad 3X treble hooks, Mustad swivels, Hot Spot Agitators, Hot Spot Apex.
Technique – Flashers and attractors in open water to draw attention.
Special Thanks : Cree Lake Lodge www.creelakelodge.com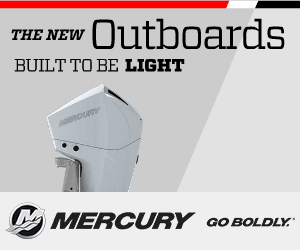 About Charlie Wray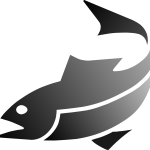 Charlie Wray has been host of the very popular TV show, Fishful Thinking, since 1990. Part of the success behind the show has been the very informative format. Perfect for both the novice and experienced angler, Fishful Thinking provides entertaining insight for all audiences...read more