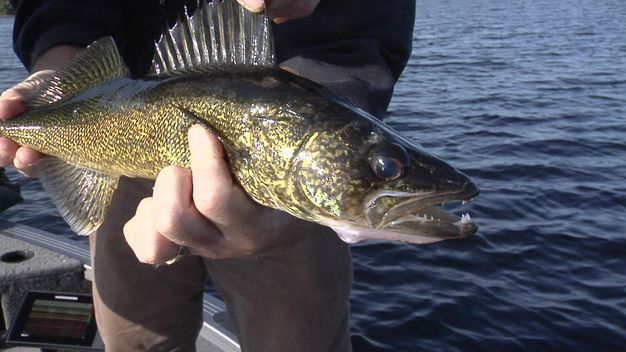 Today the Mercury Marine Destination takes us up to Biscotasing in Northern Ontario.
Ritchie's End of Trail Lodge on lake Biscotasi is our destination today.  Joining Charlie today is owner Brian Drysdale and his buddy Mumbo.  This drive to lake is easy to get to,  bring your own boat, or use one from the lodge. Enjoy private docks, and big comfortable roomy cabins with all the amenities of home.  Fully stocked with supplies, all you have to do is enjoy the easy fishing.
Walleye after Walleye is what this place is all about!
Species -  Walleye
Tackle -   Mustad Ultra Point Jigheads in both 1/8 and ¼ oz sizes, Daiwa light and tough LT spinning reels, Daiwa Tatula rods, 20 lb test Seaguar Smackdown Tournament braided lines, 15 lb test 100% Fluorocarbon Leader Material, Minn Kota Ulterra with Spot Lock and auto Stow and deploy, Minn Kota Talon 15 ft anchoring system with built in work light, Humminbird Helix 10 with MEGA Side Imaging, Smooth Moves Air-shock absorbing seat bases, Costa RX Polarized sunglasses with 100% UV - A,B and C protection, Crestliner 1850 Pro Tiller with 94 inch beam, Mercury 90 hp with big tiller handle, RAM 1500 with 5.7 Litre Hemi Engine.
Technique -  Boat control in winds and using light weight jigheads to avoid snags.
Special Thanks :   Ritchie's End of Trail Lodge   www.ritchiesendoftrail.com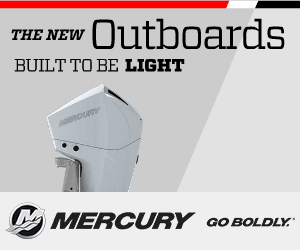 About Charlie Wray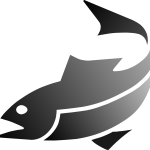 Charlie Wray has been host of the very popular TV show, Fishful Thinking, since 1990. Part of the success behind the show has been the very informative format. Perfect for both the novice and experienced angler, Fishful Thinking provides entertaining insight for all audiences...read more