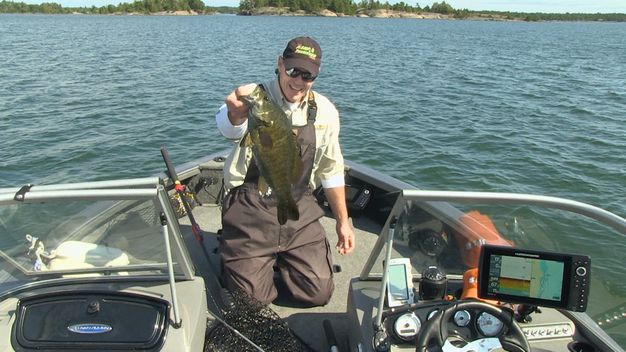 Today the Mercury Marine Destination starts us up on Georgian Bay in Central Ontario, then down to Lake Ontario.
First, Charlie uses his Minn Kota Ulterra for perfect boat control as he enjoys finesse fishing for Smallmouth Bass.  Use patience when using light lines and small hooks, and be careful, there could be big surprises on the other end!
Then, Cannon downriggers are used to target temperature sensitive Summer Salmon.  Trolling speeds are crucial and techniques can change hourly so enjoy the perfect combo while it's working.  A few tricks to ensure solid hookups doesn't hurt either.
Species -  Smallmouth Bass
Tackle -   Daiwa LT spinning reels, Daiwa Tatula Elite Finesse Drop Shot rods, 8 lb test Seaguar Finesse 100% Fluorocarbon Performance line, Lucky Bug Bingo Bug, Minn Kota Ulterra bow mount motor with auto stow and deploy- spot lock and autopilot,  Humminbird Helix 10 Fish finders, Costa RX Polarized sunglasses with 100% UV - A,B, and C protection, Viking 100% waterproof jackets, pants and bibs, Crestliner 1950 Fish Hawk with 101 inch beam, Mercury 150 hp four Stroke Motor, RAM 1500 with 5.7 Litre Hemi Engine.
Technique -  Slow trolling structure with finesse tactics
Species –   Salmon
Tackle –  Hot Spot Flashers,  Mustad Ultra Point 4X strong Hoodlum hooks, 50 lb test Seaguar Fluorocarbon leader material, Mustad Fastach connectors, 20 lb test Seaguar Abrazx main line Fluorocarbon, Daiwa Saltist line counter reels with 6.1:1 gear ratio, Daiwa Accudepth trolling rods, Cannon Downriggers, Cannon Rod Holders and track system, Humminbird Helix Fish Finders, Dickies loose fit Multi-Use Pocket work shorts, Crestliner  2250 Authority, 300 hp Mercury Verado motors, RAM 1500 with 5.7 Litre Hemi Engine.
Technique –  Flashers and flies for Salmon with a stinger hook set up for short hits that will help you catch more.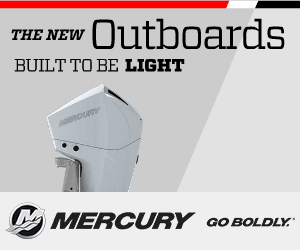 About Charlie Wray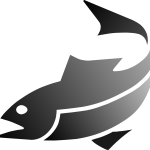 Charlie Wray has been host of the very popular TV show, Fishful Thinking, since 1990. Part of the success behind the show has been the very informative format. Perfect for both the novice and experienced angler, Fishful Thinking provides entertaining insight for all audiences...read more