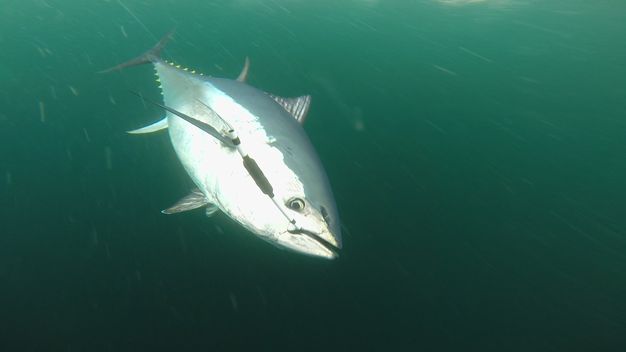 Today the Mercury Marine Destination takes us to North Lake on the far end of Prince Edward Island.
A run East in the RAM takes us to one of the top Bluefin Tuna destinations in the world.  Charlie and Terri absolutely love this trip and look forward to it every year and they simply can't get enough of these hard-pulling giants.  Once again, they join up with Captain Tony MacDonald of Tony's Tuna Fishing for this incredibly fun fishery.  Everything about this trip is enjoyable, first you catch some bait, then set up the kite for an exciting strike, and before long it's time to hang on tight for a lengthy battle.
Species -  Bluefin Tuna
Tackle -   130 lb test Seaguar Threadlock braid lines, 200 lb test Seaguar Fluorocarbon Leader Material, Viking Norseman and Bristol Bay 100% waterproof jackets and bibs, Harvik – Comfort Lite boots by Viking, Mustad Ultra Point 4 times strong Circle hooks, Costa RX Sunglasses 100% Polarized and 100% UV A,B, and C protection, Daiwa Tanacom power assist reels with automatic stop, RAM 1500 with 5.7 Litre Hemi engine.
Technique -  Kite and drift fishing for giant Bluefin Tuna
Special Thanks :   Tony's Tuna Fishing   www.tonystunafishing.com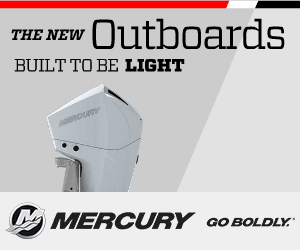 About Charlie Wray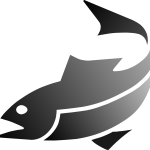 Charlie Wray has been host of the very popular TV show, Fishful Thinking, since 1990. Part of the success behind the show has been the very informative format. Perfect for both the novice and experienced angler, Fishful Thinking provides entertaining insight for all audiences...read more