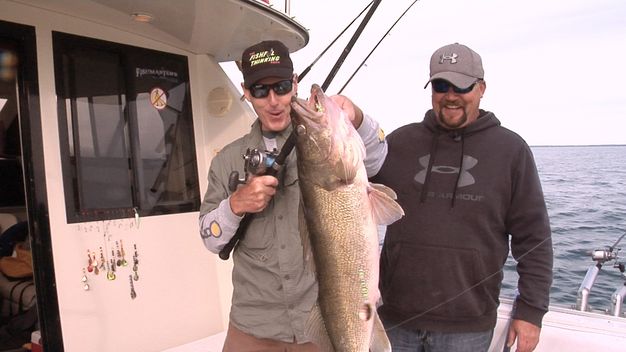 Today the Mercury Marine Destination takes us over to Lake Erie near Dunnville Ontario.
After a short early morning run in the RAM, its out to Lake Erie with Fishmaster's Ultimate Charters.  Charlie joins up with friend and owner Steve Hardcastle for big water Walleye.  When dealing with clear waters, it is either fishing deep with downriggers, or long lines, and with a little expert advice, multiple lines with side divers can be used to get out and away from the boat and still keep everything tangle free.  Line counter reels are a must to repeat successful leads, and once dialed in, it is simply set and repeat for one after another.
Species -  Walleye
Tackle -   Cannon downriggers with stop at waterline feature, Daiwa Saltist line counter reels, Daiwa Accudepth and Great Lakes rods, Seaguar Threadlock braided lines, 20 lb test Seaguar 100% Fluorocarbon leader material, Costa RX sunglasses – 100% polarized and 100% UV A, B, and C protection, Mustad Ultra Point hooks, Mustad ball bearing swivels, Humminbird Helix fishfinders, Viking 100% waterproof jackets pants and bibs, Ram 1500 with 5.7 Litre Hemi engine.
Technique -  Downriggers and how to run multiple dipsy divers for Lake Erie Walleye
Special Thanks :   Fishmasters Ultimate Charters  www.fishmastersultimatecharters.com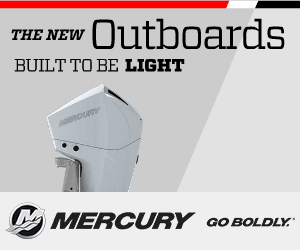 About Charlie Wray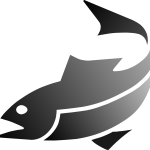 Charlie Wray has been host of the very popular TV show, Fishful Thinking, since 1990. Part of the success behind the show has been the very informative format. Perfect for both the novice and experienced angler, Fishful Thinking provides entertaining insight for all audiences...read more