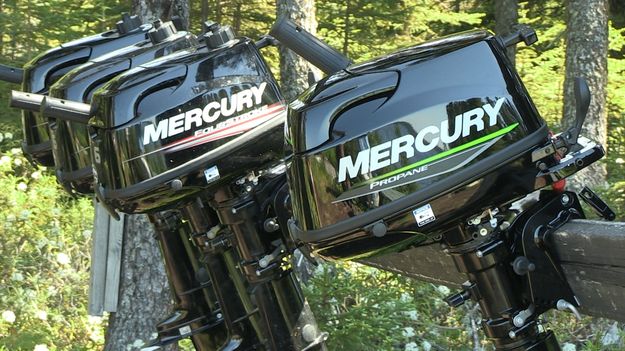 Today the Mercury Marine Destination takes us up to Cochrane Ontario. 
A run in the RAM takes us to Cochrane Air Services for a fly-in to remote lakes in Northern Ontario.  It's always a treat to have a lake all to yourself, but the old saying that 90% of the fish are in 10% of the lake is often very true. Take the time to scout the lake, and having an extra set of eyes with a portable helper doesn't hurt at all.  Snags can be annoying but modifying your retrieve to match the conditions, and a specialized set up to save from rocks and breakoffs from toothy Pike will help to keep it all fun again.  
Species: Walleye and Northern Pike
Tackle: Mustad Ultra point jigs, Daiwa LT Light and Tough spinning reels, Humminbird Helix 5 portable fish finder with GPS, Daiwa Ardito 3 - piece graphite travel rods, Knot2Kinky Nickel-Titanium 7 strand braided leader wire, X-Zone grubs with x-formula and super fine salt, Seaguar Smackdown Tournament braided lines, Minn Kota Traxxis with one hand stow and digital maximizer, Costa RX sunglasses, Mercury 5 hp propane powered outboard motor, RAM 1500 with 5.7 litre Hemi engine.
Technique: Bump and glide jig method to stay on the bottom and still avoid the snags.
Special Thanks: Cochrane Air Services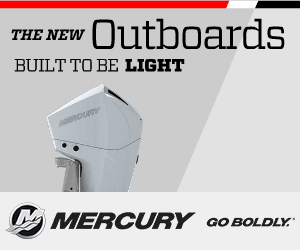 About Charlie Wray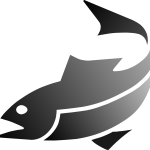 Charlie Wray has been host of the very popular TV show, Fishful Thinking, since 1990. Part of the success behind the show has been the very informative format. Perfect for both the novice and experienced angler, Fishful Thinking provides entertaining insight for all audiences...read more