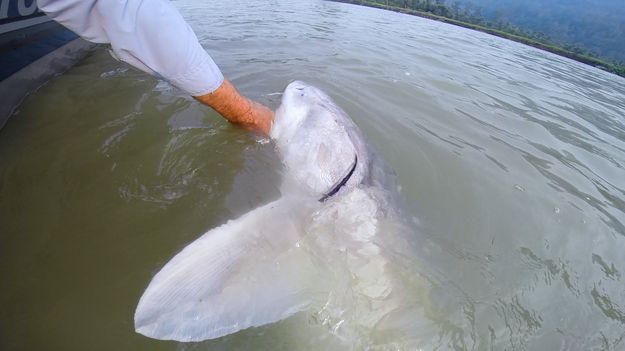 Today the Mercury Marine Destination takes us to British Columbia near the City of Mission. 
The RAM 3500 gets us started with an early morning launch on the mighty Fraser River.  Charlie joins up with buddy and legendary Sturgeon guide Len Ames, and it doesn't take long for the action to start with these energetic fighters.  Tackle needs to be heavy duty and of high quality to stand up to these giants!    Hooks don't need to be large to be strong and these hooks hold tight on every hit and prove that quality matters.  With non stop action today the two just keep smiling and enjoying every second.  
Species: Fraser River White Sturgeon
Tackle: Humminbird Helix 10 with Mega Side Imaging Plus, Mustad Ultra Point Big Gun Hooks, Daiwa Saltiga reels, 130 lb test Seaguar Threadlock High Impact Braided Lines, 7 ½ foot heavy action Daiwa Proteus rods, Rod Glove rod protectors, Mapping by Navionics, Mustad Stainless steel ball bearing swivels with welded rings, Costa RX sunglasses, RAM 3500 with 6.7 litre Diesel engine.
Technique: Using the Humminbird Mega Side Imaging Plus to find Sturgeon holding areas before setting any of the lines.  It was absolutely amazing to see the detail in which the Sturgeon show up on the Humminbird screen. It is truly a tremendous time saver to be fishing where the fish are.  Even checking local hot spots that are usually packed with fish, and seeing areas void of Sturgeon are an eye opener that just makes you shake your head.  Time was taken to travel sections of the river, even 30 minutes at one time and going over many a usual fishing area before grouping were found and lines were set. This is a time saver you simply can't put a price on. 
Special Thanks: Len's Sportfishing Adventures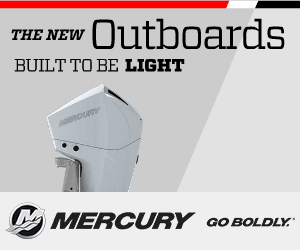 About Charlie Wray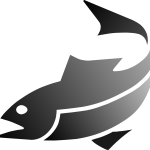 Charlie Wray has been host of the very popular TV show, Fishful Thinking, since 1990. Part of the success behind the show has been the very informative format. Perfect for both the novice and experienced angler, Fishful Thinking provides entertaining insight for all audiences...read more