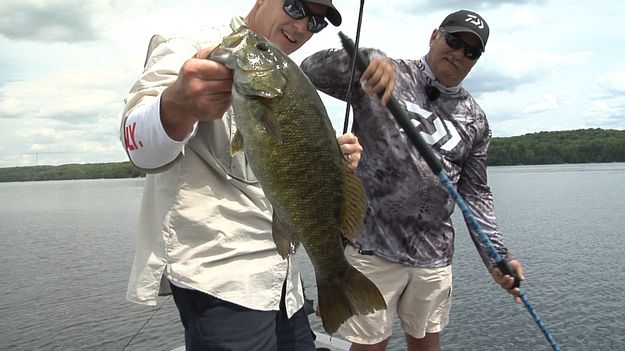 Today the Mercury Marine Destination takes us to the Land O'Lakes area of Eastern Ontario.   
Charlie hitches up his Crestliner and joins up with friend Chris McMillan for summer time Smallmouth Bass.  With a huge casting deck, built in rod locker and open concept design, the Pro Tiller is perfect for this area; and there is no shortage of power on this rig.  Decked out with all the goodies, this machine is loaded and ready!  Clear waters can be challenging, but today surface baits with a little upgrade, and perfectly balanced rods and reels designed for long casts all add up to a very memorable day.  
Species: Smallmouth Bass
Tackle:  Crestliner 1850 Pro Tiller boat, 90 hp Mercury motor with Big Tiller handle, Smooth Moves seat bases, Mustad dressed Ultra Point Triple Grip Treble hooks, Daiwa LT light and tough reels with Mag sealed Ball Bearings, 20 lb test Seaguar Smackdown Performance braided lines, Daiwa Tatula rods, 15 lb test Seaguar Fluorocarbon leader material, Humminbird Helix 10 with Mega down Imaging directly from your Minn Kota, with spot lock and built in Mega down Imaging the MInn Kota Ulterra, X-Zone Pro Series tubes with X-formula scent. 
Technique: Surface poppers and tubes for clear water Smallmouth Bass.  In crystal clear waters, Smallmouth Bass are often eager to come up from deeper waters to hit a properly presented surface bait. Clear waters make long casts away from the boat extremely important.  Stay on the bite as long as possible as long as the action continues, but always check other presentations to see if preferences change when the action slows during the day.   Let the fish choose what they want. 
Special Thanks: Minn Kota Ulterra with Down Imaging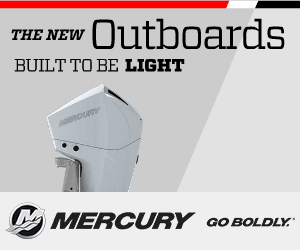 About Charlie Wray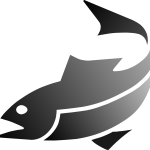 Charlie Wray has been host of the very popular TV show, Fishful Thinking, since 1990. Part of the success behind the show has been the very informative format. Perfect for both the novice and experienced angler, Fishful Thinking provides entertaining insight for all audiences...read more