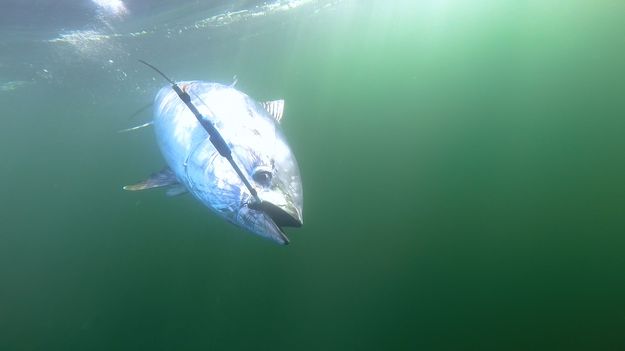 Today, the Mercury Marine Destination takes us to North Lake, Prince Edward Island.  
After a two-day run in the RAM, Charlie and Terri join up with Captain Tony MacDonald of Tony's Tuna Fishing.  Giant Bluefin Tuna are the target over the next two days, and this fishery is always full of surprises.  The mornings start by catching a supply of bait for the day.   As soon as the bait tanks have enough lively Mackerel, it's not long before hooks are baited and lines are set.   There is always a trick or two to help out, and before long……FISH ON and the reels are screaming!   
Species:  Bluefin Tuna 
Tackle:  Daiwa Tanacom 1000 power assist reels with automatic stop feature, Seaguar Threadlock High Impact braided lines, Harvik – Comfort Lite boots by Viking, Mustad Ultra Point hooks, Seaguar Blue Label 150 & 200 lb test leader material, RAM 1500 with 5.7 litre Hemi engine, Costa RX Sunglasses, Viking 100% waterproof raingear – Viking Norseman and Bristol Bay jackets and bibs.
Technique: Bluefin can be extremely spooky and boat shy.  When the winds are sufficient, kite fishing can be the magic ticket. A kite with a release clip, much the same as a downrigger release, takes the baits out and away from the boat and presents the baits to fish that are not even aware the boat is drifting towards them. With baits dangling on the surface from the kite, even hooks and leaders are undetected since all the Tuna sees is a struggling Mackerel on the surface and an easy meal. A wonderful addition is the Daiwa Tanacom 1000 power assist reel.  This battery powered helper is like having an extra person on board. The reel can be pre-set to stop at any distance away from the boat you want on retrieve, so when changing baits or bringing in the kite during frantic action with a giant Bluefin Tuna on the hook, all you need to do is slide the power lever up and walk away and the reel does it all by itself.  This powerful Daiwa reel pulls in the kite and stops exactly where you want it at boat side without any assistance, an awesome helper!!! It is truly amazing to see the huge boil of water as the bait disappears and the kite line is ripped from the kite release on the hit. 
Mustad 4X strong Circle hooks are used with confidence, incredible holding and hooking power. Circle hooks are designed so a soft mouthed fish can take in the bait, even deeply, and with only steady pressure,  the Mustad circle hook slides back up, turns, and only hooks the corner of the mouth preventing deep hooking and damage caused by hooking deeper in the throat.   This makes for very healthy releases.  
Special Thanks: Tony's Tuna Fishing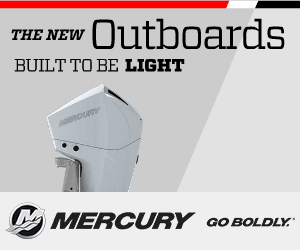 About Charlie Wray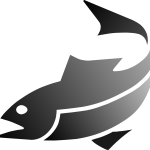 Charlie Wray has been host of the very popular TV show, Fishful Thinking, since 1990. Part of the success behind the show has been the very informative format. Perfect for both the novice and experienced angler, Fishful Thinking provides entertaining insight for all audiences...read more