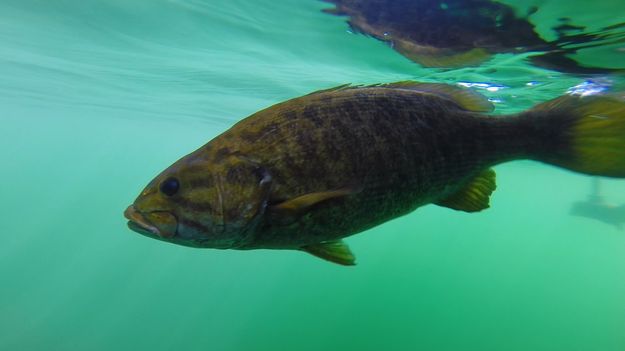 Today the Mercury Marine Destination starts us on Georgian Bay then over to Lake Ontario.
After we launch the boat with the RAM, its time to target Bass. Smallmouth Bass are fun and a favourite species for many. Top water baits add to the enjoyment and this one combines several fish attracting qualities in one and is sure to open some eyes. 90% of the fish are in 10% of the water so concentrate on structure and let your equipment do the work for you, it can pay off big! Then, Spring Salmon on Lake Ontario. These fish know how to fight and sometimes structure is no more than a temperature zone.
Species :  Smallmouth Bass / Chinook Salmon
Tackle:
Smallmouth Bass: Freedom Mischief Minnow, 20 lb test Seaguar Smackdown Performance Braided lines, Daiwa Tatula spinning rods, Daiwa LT (Light and Tough) spinning reels, Seaguar 15lb test 100% Fluorocarbon leader material, Minn Kota Ulterra trolling motor with spot lock- power deploy and side imaging transducer, Smooth Moves shock absorbing boat seat suspensions, Humminbird Helix 10 fishfinders with Mega Side Imaging Plus.
Chinook Salmon: Silver Plated Northern King spoons, Daiwa Saltist line counter reels with 6:1.1 gear ratio, 20lb test Seaguar Abrazx 100% main line Fluorocarbon, Cannon Downriggers- track system and adjustable rod holders, Mercury 200 hp V6 Four Stroke outboard motor, 15 hp fuel injected Mercury Pro Kicker trolling motor, RAM 2500 with 6.7 litre Cummins Diesel engine.
Technique: New clacking Surface baits for Bass / Trolling temperature zones for Salmon
Special Thanks: Cannon Downriggers, track system and adjustable rod holders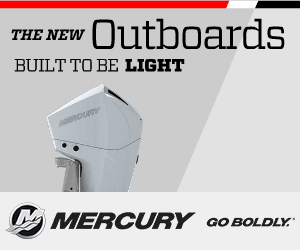 About Charlie Wray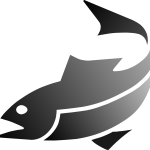 Charlie Wray has been host of the very popular TV show, Fishful Thinking, since 1990. Part of the success behind the show has been the very informative format. Perfect for both the novice and experienced angler, Fishful Thinking provides entertaining insight for all audiences...read more