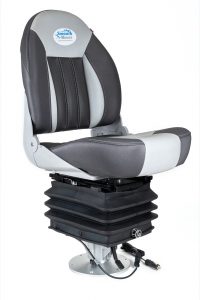 Too often, anglers find themselves packing up their gear and heading back to shore early. Why? Back and muscle joint pain creeps in. It's a sad truth we all know well. Rough waves can wreak havoc on your spine, and leave you spending more time at home in recovery and less time on the water, where the fish are calling.
Smooth Moves boat seat suspension kits offer anglers a fail-proof solution. Its advanced shock-mitigation system helps anglers cut through tough waves and absorb less jolts and jars to the body. Using a built-in air compressor and four-spring design, Smooth Moves suspension systems eliminate tension and optimize comfort—every ride!
The Air kit offers a pneumatic suspension and features an advanced shock-mitigation system that adjusts with a push of a button while the mechanical Ultra kit's hydraulic-dampening shock and four-spring design is ideal for passengers who are along with you for the ride.
Easy to install and adjust to every person's comfort level, Smooth Moves Air and Ultra suspension kits fit in most fishing and pontoon boats with pedestal-style seat configurations. Simply mount the suspension, adjust to your liking, and go. It can hold up to 350 pounds and features powder-coated steel and a rubber boot to make it salt-water resistant.
It goes without saying, the longer you stay on the water, the more fish you'll catch. But if your equipment is limiting your ability to go the distance, it's more likely you'll come home with a sore back and little else to show for your efforts. With Smooth Moves, you feel like you're floating on air, and when you see the waves get rough ahead, you go forward, not back.
Ride the waves in comfort and discover why so many anglers get hooked on the ultimate solution for boat seat suspensions. Visit https://smoothmovesseats.com/ to order the Air or Ultra online. Or check your local dealer to see if they carry Smooth Moves!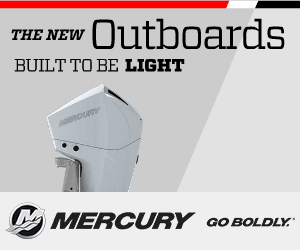 About Charlie Wray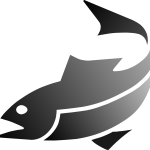 Charlie Wray has been host of the very popular TV show, Fishful Thinking, since 1990. Part of the success behind the show has been the very informative format. Perfect for both the novice and experienced angler, Fishful Thinking provides entertaining insight for all audiences...read more