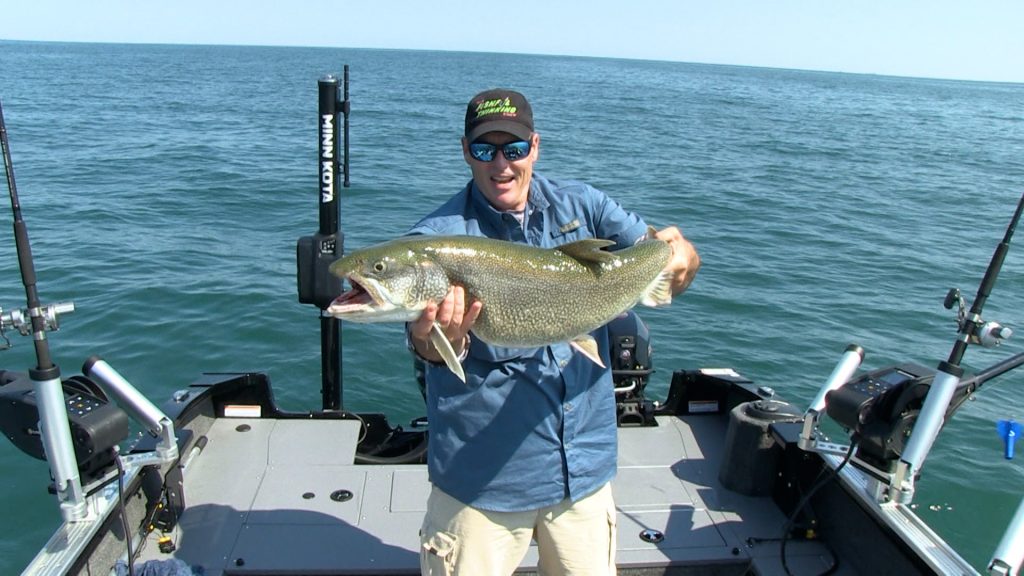 Today the Mercury Marine Destination takes us out onto Lake Ontario.    
It's a beautiful day today and time to head out in the Princecraft.  Lake Trout are the target today, and fishing can be fast.  Downriggers are without a doubt the best tool for fishing deep, but with these bottom hugging fish snags can become a problem.  Charlie has a system that not only saves your downrigger from snags, but excites the lakers at the same time.  Even a lure that stays out of the snags at slower speeds! Pay attention to your trolling speed and depth, and it can simply be one after another.  Scraping the bottom for Lake Trout, this week on ……Fishful Thinking. 
Species: Lake Trout
Tackle:  
Freedom Herring cutbait trolling lure  
Daiwa Saltist line counter reel with 6 point one to one gear ratio  
20 lb test Seaguar Abrazx 100% Fluorocarbon fishing lines 
Daiwa Accudepth medium heavy downrigger rods  
25 lb test Seaguar STS Salmon Fluorocarbon leaders   
Cannon Optimum Downriggers, track system and adjustable rod holders  
Smooth Moves Shock Absorbing Seat Suspensions.  
Humminbird Helix 10 Fishfinders with GPS  
Revo Sunglasses with 100% protection from UV A, B and C  
Lure speed and temperature with Fish Hawk Electronics 
Designed for Multi-species, the Princecraft Xpedition 200
Mercury 225 hp and 9.9 hp Pro Kicker motor.
Technique: No one wants to snag a downrigger weight, its expensive, but more than that it is dangerous. This system has proven effective time and time again, but with time, things also get better and improved. Dragging the bottom is very effective for bottom hugging Lake Trout, the stirring up of debris excites them as they move in for the snacks that get stirred up.  
Cannon downriggers are wonderful for fishing deep. Easy to use, fast, low battery drain, and a list of helpful features, and in this situation, they are still used exclusively.  But to stay in the safe zone away from the bottom, the weights are held up 15 feet from the bottom.  Even if the bottom is not a snag threat, this still keeps the humming downrigger cable and downrigger weights out of Lake Trout's living room. 
To take the lure along bottom, a jet diver is used for the additional 15 feet. So, for the set up, main line to a swivel, swivel to  6 – 7 feet of Seaguar Fluorocarbon to the lure. From the swivel, an 18 inch dropper line is tied to the jet diver. A dropper line is needed to allow the jet to pull without restriction.  Jets are designed for only light presentations, so when tied directly to them, the resistance at trolling speeds with a lure tied to them will make them roll and stop diving. On the dropper line, they keep running true since the leader to the lure is not tied to the back of the jet, but from the swivel above.
 It is the jet diver than takes the lure down the extra 15 feet and runs across the snags on the bottom, saving any threat from snagging a downrigger weight. The jet can bounce and skip along the bottom stirring up debris. The dropper line can be adjusted longer if lures are still hanging up.  If a snag happens, a little slack line often floats the jet diver out of the snag, and simply re-set.  How do you know how far the diver is going down? While in the shallows, pick a depth, say 15 feet, and let out your line until you feel bottom contact.  With the help of a line counter reel like the Daiwa Saltist, you now know exactly the amount of line needed to account for the 15 feet to the bottom. It doesn't need to be 15 feet, you can use 10 or even 20 if conditions suit it better.
Spoons are great, but on turns or when trolling speeds slow, they can drop to the bottom and hang up, so you need to be careful at times.  A new lure that has proven incredibly effective for this presentation is the Freedom Herring. This lure looks realistic, has a cut bait roll to it, and is buoyant. So, while it trolls beautifully at various speeds, on turns or hitting currents that would drop a spoon to the bottom, the Freedom Herring floats slightly and stays off the bottom.  It is also very effective at many speeds, so still produces, even at slower speeds. Perfect to stay out of the debris filled bottom. 
Daiwa Rods and reels are perfect for downrigging, the Accudepth rods and Saltist line counter reels are designed perfectly for Great Lakes fishing. Seaguar has long been known as the leader in Fluorocarbon leader material, but many forget about the Seaguar Abrazx main line. This line is still 100% fluorocarbon, but soft, supple and incredibly abrasion resistant….perfect for downrigging and still offers the almost invisible presentation of all the Seaguar fluorocarbon lines. The refraction index of Seaguar Fluorocarbon is so close to water itself, when in the water, it is almost invisible.  Perfect for clear water presentation. 
Big waters equal big waves at times, one addition Charlie has added started years ago, and he couldn't have a boat without them. Smooth Moves Shock absorbing seat suspensions. These simply replace the pedestal on your current boat, and gives you a comfortable spring-loaded ride.  Adjustable for height and spring tension.  As nice as you think your boat rides now, you would be amazed at what this addition does for your comfort. 
The Princecraft Xpedition 200 is designed and set up as an incredible multi species fishing boat. Powered by a 225 hp Mercury with the addition of a 9.9 Mercury Pro Kicker, this boat is set up for all fishing situations. The optional rear bench seating folds down into a massive back casting deck, and is easily removed when not needed or when cockpit room is needed for trolling situation, as is the case today. The simple push down of a strap with your foot, and the entire bench lifts out in a matter of seconds. No screws, no clips, just pops out, and pops back in as easily. The plush comfortable bench seating, complete with drink holders is a perfect addition for versatility for family outings, or serious fishing. Not many boats can be equally designed for both casting and trolling, but this boat is. A huge front casting deck for casting, and a huge open cockpit area in the back for times when you want room for trolling. The beautifully designed consoles are higher than most, blocking the wind as you cross the lake and allows room for a clear view of the built in fishfinder space. No more ducking to keep your hat on…. Perfect!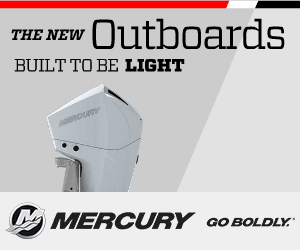 About Charlie Wray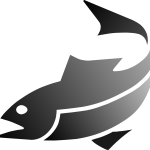 Charlie Wray has been host of the very popular TV show, Fishful Thinking, since 1990. Part of the success behind the show has been the very informative format. Perfect for both the novice and experienced angler, Fishful Thinking provides entertaining insight for all audiences...read more