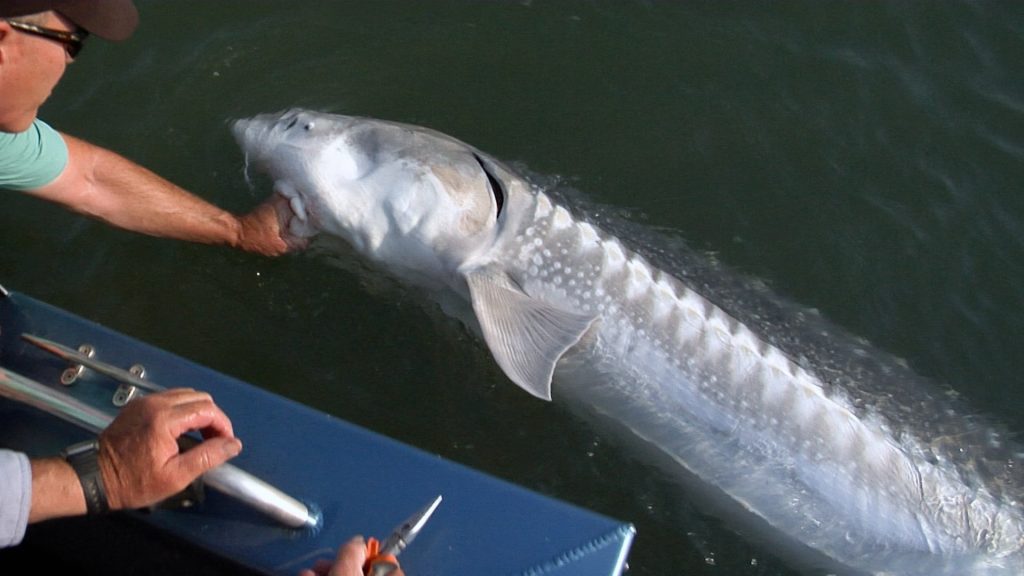 Today the Mercury Marine Destination takes us over to the Fraser River near Mission in British Columbia. 
After an early morning launch with the RAM, down the river we go! But with so much water to cover where do you start?  Side imaging can be just the helping hand you are looking for!  Terri and Charlie join up with good friend Len Ames for a fun day of Fraser River Sturgeon.   These fish sure earn the reputation as hard fighters, and quality equipment is a must.  Large capacity reels with a smooth drag, and Heavy-duty rods with lifting power are needed to beat these giants.  Heavy weight BC Sturgeon, this week on …Fishful Thinking.   
Species: Sturgeon
Tackle:  
Daiwa 60 size Saltiga reels with 6 point 1 to 1 gear ratio 
130 lb test Seaguar Threadlock High Impact Braided lines 
Daiwa 2 speed 50 size Saltiga reels 
Humminbird Helix 10 with Mega Side Imaging Plus    
7-and-a-half-foot heavy action Daiwa Proteus rods  
Minn Kota heavy duty drift sock 
Leaders tied with 200 lb test Seaguar Threadlock  
Viking 100% waterproof jackets, pants, and bibs.  
Heavy duty ball bearing swivels with welded rings 
Comfort Lite Boots by Viking 
Now available, the 60 size Daiwa Saltiga 2 speeds reels 
Ram 3500 with 6.7 litre Cummins Diesel engine 
Technique: Bottom fishing in the heavy currents with heavy weights. This is a large river and so many great areas to fish, but it is possible to do everything correctly and not be near a hungry Sturgeon. The Humminbird MEGA side Imaging Plus makes it so much fun and easier.  Take the time to scan a few areas, the side imaging will show you areas holding fish saving hours of guessing.  Humminbird is so detailed, you can actually see the fins on these fish. 
These are big powerful fish using heavy lines and tackle. Keep the butt of the rod low and use short powerful lifts with the rod when fighting. Lifting the rod too high will fatigue your back quickly, and shift the strength of the rod away from the more powerful lower section of the rod.  Keep as much maximum pressure on the fish as possible. After long powerful runs, when you think the fight is over and back to the boat, its not!!! So much fun!!!
Jet boats are heavy and launches not always the best with fluctuating water levels. The RAM 3500 with the 6.7 litre Cummins Diesel makes it feel like there isn't even a boat on the trailer, and the 4X4 system on the RAM is ideal for the  slippery launches with gravel and ball bearing like rocks on the beach.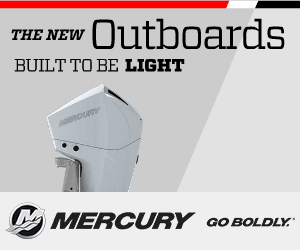 About Charlie Wray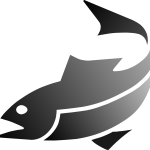 Charlie Wray has been host of the very popular TV show, Fishful Thinking, since 1990. Part of the success behind the show has been the very informative format. Perfect for both the novice and experienced angler, Fishful Thinking provides entertaining insight for all audiences...read more