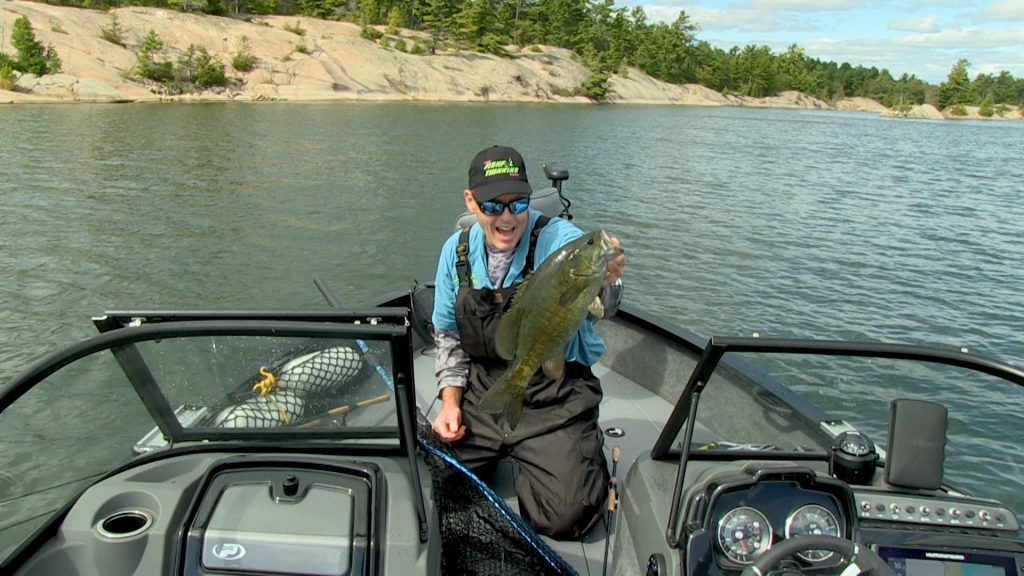 Today the Mercury Marine Destination starts us in Georgian Bay, then over to Northern Saskatchewan. 
After we load up the Ram and the Princecraft, it's time to head North for some big water Smallmouth Bass.  They sure fatten up this time of year and can be a whole lot of fun.    A few little tricks with a handy knot, and the addition of a new bait to a proven technique, can make a substantial difference!  Then,  big Pike can be fussy at the best of times,  but slight modifications and an eye for details can turn hits from smaller fish, into the giants your looking for.  Early Fall Bass and Slow Rise Pike, this week on……Fishful Thinking.  
Species:  Smallmouth Bass
Tackle for the Bass:  
Daiwa Ballistic LT light and tough spinning reels 
15 lb test Seaguar Smackdown high performance braided lines 
Freedom 1/8 oz Tungsten drop Cylinder weights  
10 lb test Seaguar 100% Fluorocarbon leader material  
Set The Hook -  Flat side shad with Bait Fuel 
Humminbird Fishfinders with Mega Side Imaging plus 
Designed for multi species, the Princecraft Xpediton 200  
Mercury 225 hp - 4 stroke motor
Technique:  A sliding drop shot type of system that makes it quick and easy to adjust your dropper line and drop shot weights to adapt to the conditions. By using a Uni knot with a short length of line to create a dropper line, this can be easily adjusted along your leader.  The new Set The Hook – Flat Side Shad with the Bait Fuel scent has been extremely effective all season.  This is finesse fishing with 10lb test leaders and the silky-smooth drag from the Daiwa LT Light and Tough spinning reels are needed to prevent breaking lines or ripping the hooks out. Quality equipment catches more fish!
Humminbird MEGA Side imaging plus, shows areas off to the sides that most would never notice that are fish holding structure. Keep track of these areas when you notice them and go back over them on your next pass. This side imaging shows so much more you would normally miss. Drift speed is regulated using the Minn Kota Ulterra trolling motor, and the Spot Lock feature is handy to anchor the boat when things get busy.  Spot Lock will hold the boat on an exact GPS spot no matter how windy or how deep the water is, just like an invisible anchor, but better. No boat swing at all. 
The Minn Kota Ulterra also has auto stow and deploy, this motor does it all itself. Lowers into the water, and back out with a push of a button. Not only is this extremely handy and quick as you get ready for another drift or approach to the spot, but if you have your motor in a hard to get at spot to manually lift it in because of your boat configuration, or simply a sore back, this is the motor for you!
The Princecraft Xpedition 200 has a huge front casting deck and designed and set up as an incredible multi species fishing boat. Roomy, lots of storage, a huge rod locker and a very generous livewell.  The boat is well thought out from every perspective and balanced perfectly offering a very smooth ride, even when the lake gets a little angry! The optional rear bench seating folds down into a massive back casting deck, and is easily removed when not needed or when cockpit room is needed for trolling situations. The simple push down of a strap with your foot, and the entire bench lifts out in a matter of seconds. No screws, no clips, just pops out, and pops back in as easily. The plush comfortable bench seating, complete with drink holders is a perfect addition for versatility for family outings, or serious fishing. 
Big waters equal big waves at times. One addition Charlie has added started back years ago, and once experienced, he couldn't have a boat without them. Smooth Moves Shock absorbing seat suspensions. These simply replace the pedestal on your current boat, and gives you a comfortable spring-loaded ride.  As nice as you think your boat rides now, you would be amazed at what this addition does for your comfort. If you have every had a sore back from bouncing in the waves over and over again, you need to check out Smooth Moves. 
Species: Northern Pike
Tackle for the Pike:
Daiwa Tatula 300 with the T-wing aperture 
100% protection from UV A, B and C with REVO sunglasses 
Daiwa Rebellion 2-piece rods with High Volume Graphite Fiber  
130 lb test Seaguar Abrazx Muskie and Pike Leader  
Technique: Suspending baits are well known for triggering hits, but adding heavier hooks to a floating bait for an extremely slow rise can be even more effective some days. Take one of your favourite floating lures and modify them for this killer action, the Pike absolutely love it!  Wire leaders have long been used for Pike and Muskie, but they are highly visible, kink and break easily, and damage the fish when the Muskie or Pike rolls in the leader. Charlie has been using 130 lb test Seaguar Abrazx Muskie and Pike leader for a long time now. The Seaguar 130 lb test is almost invisible in the water, easy to tie, and when a fish rolls in it, the more flexible Seaguar with a thicker diameter over the wire, doesn't dig in and damage the fish. The Seaguar is also much easier for the angler to handle when they grab the leader at boat side. Wire would cut into your hands, the 130 lb Seaguar does not.  
This stuff is extremely tough and hard, it might look like monofilament, but this is 100% Seaguar Fluorocarbon and it is almost invisible in the water. The refraction index of Seaguar Fluorocarbon is so close to water itself, when in the water, it almost vanishes completely and the fish can't see it.  Something wire simply can't accomplish. 
New to the Daiwa family is the Daiwa Tatula 300 baitcasting reel, the big brother to the Tatula line of reels. Daiwa Tatula and Daiwa Zillion baitcasting reels have a T-Wing system that makes casting all lures easier and further.  In free spool, the T-Wing aperture drops down, allowing a large area for the line to flow from. When the reel is engaged, the T-Wing goes back up and the line slides into a sleek groove that is now your level wind that smoothly lays your line across the spool. This not only helps increase casting distances, but also helps to eliminate all those nasty birds' nests that folks associate with baitcasting reels, and makes casting into the wind even easier without problem.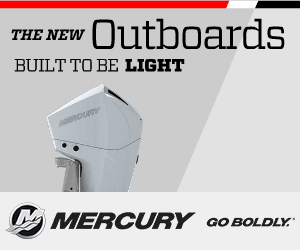 About Charlie Wray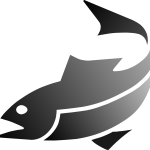 Charlie Wray has been host of the very popular TV show, Fishful Thinking, since 1990. Part of the success behind the show has been the very informative format. Perfect for both the novice and experienced angler, Fishful Thinking provides entertaining insight for all audiences...read more