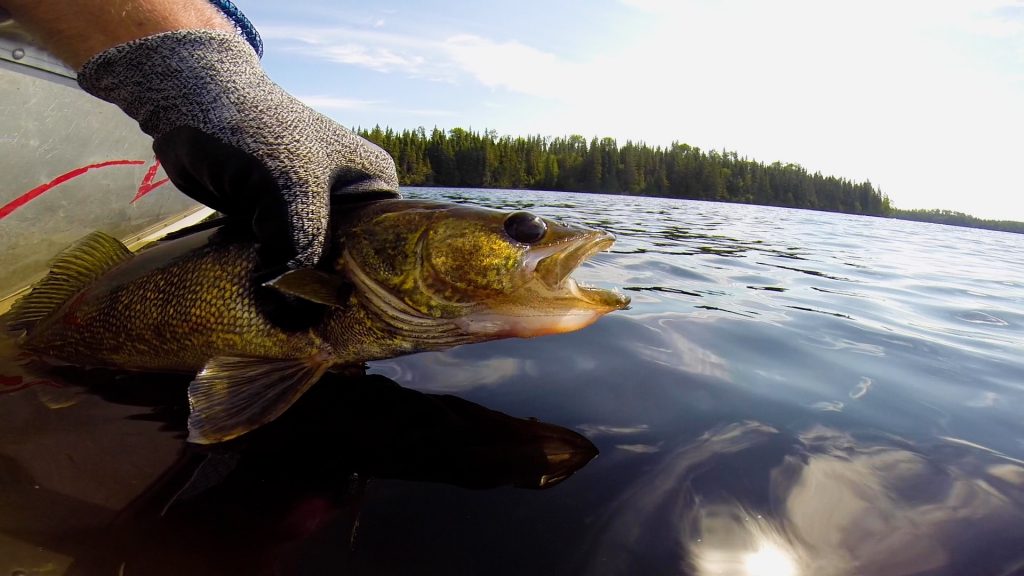 Today the Mercury Marine Destination takes us up to Northern Ontario. 
Cochrane Air services is the end of the road for this trip, and then it's a fly in to a small remote lake you have all to yourself.  Small lakes can be a tremendous amount of fun but with any location, 90% of the fish are in 10 % of the lake, so helpful equipment is always a wise investment.  Walleye are the target today, but Pike are always in the neighbourhood, and this stealthy approach will not only stop the bite offs, but also not spook the fish.  Small Lake Northern Walleye, this week on …Fishful Thinking.  
Species:  Walleye
Tackle:  
Daiwa Ballistic LT light and tough spinning reels 
20 lb test Seaguar Smackdown performance braided lines 
Daiwa Tatula 2-piece rods with X45 Bias Graphite Construction   
Freedom snag resistant Drop Shot weights  
20 lb test Seaguar 100% Fluorocarbon leader material  
Stumpy Crush & Junior Crush worms by Set The Hook  
12 lb test Knot 2 Kinky Nickle Titanium leader wire 
With tilt and extendable handle, the Minn Kota Traxxix trolling motor 
Humminbird Helix 5 Portable fishfinder with GPS   
Mercury 6 horsepower – 4 stroke outboard motor 
Technique:  A wire drop shot rig for Walleye that is also Pike proof. Knot2Kinky Nickle Titanium leader wire saves the day today. With waters tea stained and visibility no more than 3 feet, this wire blends in perfectly with the water, that even the Walleye aren't spooked.  Pike are always around to bite off your Walleye baits, but not anymore.  Charlie is catching everything that hits now!! Freedom has a new snag resistant drop shot weight to help keep the snags to a minimum, and did it ever work well. Just to compare, a regular weight was tried and snagged almost immediately. With such a wide range of Set The Hook – Crush worms to pick from, it didn't take long to find a couple the Walleye couldn't resist. 
The old saying that 90% of the fish are in 10% of the water is true, and it doesn't matter where or what lake you are on. Bait and structure play a huge role and they always concentrate the fish. Charlie brings up a portable Humminbird Helix 5 and it is amazing how fast you can eliminate the dead water. On these lightly fished lakes, when you find the fish, the fun begins. It is so important to pay attention, when the fish are all stacked between certain depths, without some eyes below and the Humminbird to tell you, so much time would be wasted.  The Helix 5 also has a GPS, now that is staying on the fish! Some quiet boat control is also helpful, a Minn Kota Traxxis trolling motor is brought along to stay at specific depths, boat control is always responsible for more fish!
Fly-in trips don't mean you have to sacrifice quality tackle, Charlie bring in his Daiwa Ballistic LT spinning reels, and the 2-piece Daiwa Tatula rods. These 2-piece rods have incredible feel and sensitivity and are still like using a 1 piece.  The rods are also tougher than one would expect from such light and sensitive rods. The X-45 Bias Graphite construction has the braiding crossing at 45-degree angles, making for an incredibly strong and tough rod. 
Add a sensitive line like the 20 lb test Seaguar Smackdown to these rods, you absolutely feel everything, however braid and sharp rocks never get along well. As great as any braid is, sharp rocks cut it easily when under tension. Charlie adds a length of 20 lb test Seaguar Fluorocarbon at the end of the braid before tying on the wire rig.  It is the Fluorocarbon that can take the abuse of the rocks and sharp bottom. 
With a 6.7 litre Cummins Diesel engine, the RAM 2500 Diesel is wonderful for towing. But even on trips like this that are a long run North, the fuel efficiency is incredible. Power and fuel efficiency is what has Charlie running a RAM 2500 Diesel for years now. Even loaded with all the supplies, the ride is smooth and comfortable, and the 10-hour drive didn't require a single fuel stop.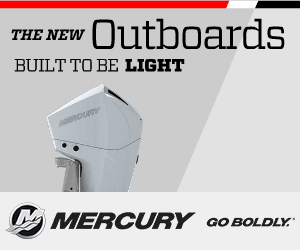 About Charlie Wray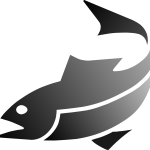 Charlie Wray has been host of the very popular TV show, Fishful Thinking, since 1990. Part of the success behind the show has been the very informative format. Perfect for both the novice and experienced angler, Fishful Thinking provides entertaining insight for all audiences...read more