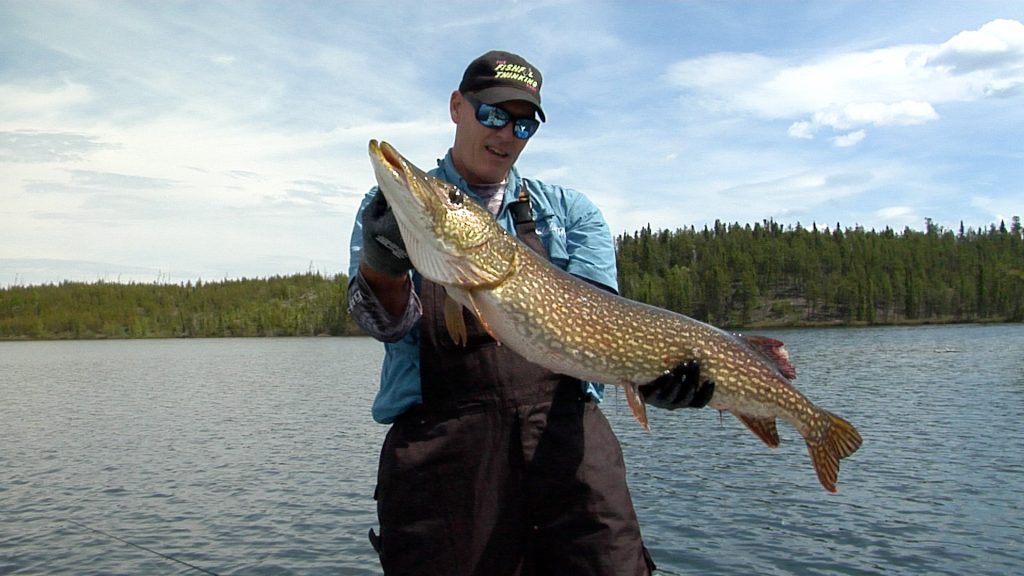 Today the Mercury Marine Destination takes us up to Cree Lake in Northern Saskatchewan.  
Big Pike are the target today and fast-moving baits are great at covering the water.  But what do you do when the active fish stop hitting?  Often, it's the giants that are hard to convince, but this finesse presentation is one that has worked time and time again on the inactive monsters.  Charlie joins up with Co-owner of Cree Lake Lodge, Adam Schreiber …as the two describe how important proper eyewear is, and what a sight fishing presentation can accomplish.  A one-two punch for inactive Pike…this week on…. Fishful Thinking. 
Species:  Northern Pike
Tackle:  
Daiwa Tatula 300 with the T-Wing system  
50 lb test Seaguar Smackdown Performance braided lines 
Freedom Hydra Jigheads with swing hook action 
Now with Bait Fuel - Nailer swimbaits by Set The Hook 
For the finesse, Daiwa Ballistic LT light and tough spinning reels 
20 lb test Seaguar Smackdown 8-Strand braided lines 
Freedom 1/8 oz Marabou Swing Jig with Changeable hook    
3 inch heavily scented Grubs by Set The Hook  
12 lb test Knot2Kinky - Nickel Titanium leader wire  
100% protection from UV A, B and C with REVO sunglasses 
Cut Resistant gloves, Boots and 100% waterproof raingear by Viking   
Mercury 60 horsepower 4-stoke outboard motor  
Technique: Fast moving presentations are great at covering water and for active fish, but what do you do when you can see inactive giant Pike laying in the shallows? These inactive Pike are not interested in fast moving lures, and splashes from larger presentation only spook them. Finesse fishing for Pike is not something most think of with hard hitting giant Pike, but it works incredibly well. 
The trick is light weight and small. A presentation needs to drop slowly and not plumet to the bottom, you need to exercise patience.  But when you see how well it works, you will find all the patience in the world. The Freedom 1/8 oz Marabou jig tipped with a Set The Hook 3-inch grub has been Charlie's go to for several years now. It just works!  A thin Knot2Kinky Nickle Titanium wire leader is the match for this.  The Knot2Kinky doesn't kink no matter how badly it is chewed on. 
This is finesse fishing, and the Daiwa Ballistic LT spinning reels loaded with the extremely thin 20 lb test Seaguar Smackdown braid is perfect.  It casts the light jig extremely well, and still offers enough power to put decent pressure on the fish, as not to prolong a fight longer than needed.  If you spend too much time with extra light gear, it stresses the fish out more than needed. Quality equipment is needed for this as the drag needs to be silky smooth. Any drag that sticks would tear or bend out the small hooks on the Freedom jig. 
Never underestimate proper eyewear, it is part of your essential equipment that can help you see and catch more fish.  Revo sunglasses are the best Charlie has found yet, not only do they cut glare and let you see further and deeper in the water, they offer complete eye protection from the damaging rays of UV A, B, and C.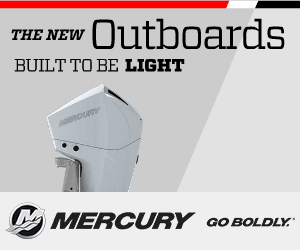 About Charlie Wray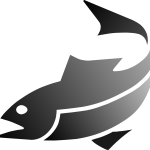 Charlie Wray has been host of the very popular TV show, Fishful Thinking, since 1990. Part of the success behind the show has been the very informative format. Perfect for both the novice and experienced angler, Fishful Thinking provides entertaining insight for all audiences...read more