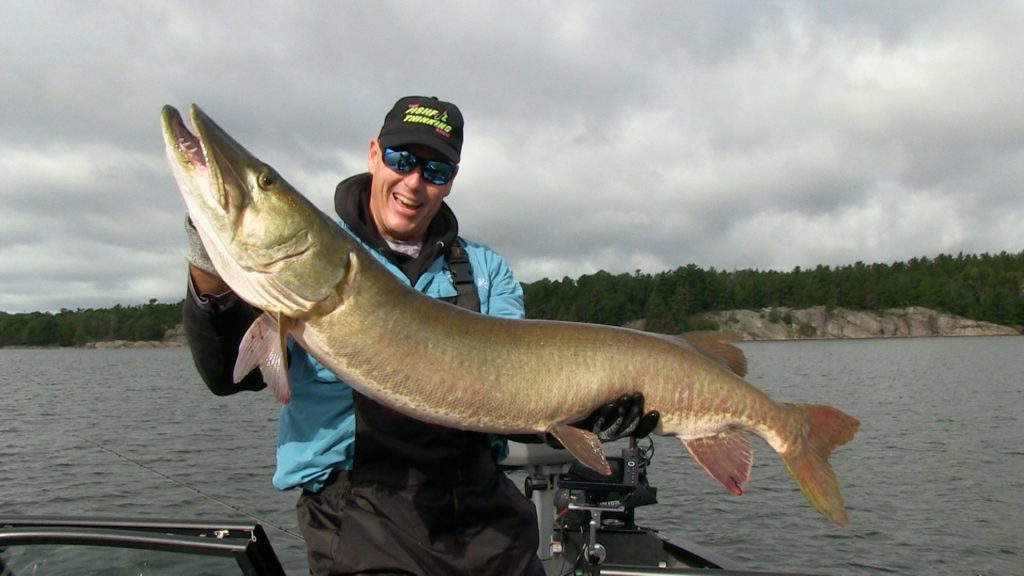 Today the Mercury Marine Destination starts us on Georgian Bay, then Northern Ontario, and back to Lake Ontario. 
The RAM has us running to 3 locations this week.  First, when a lake is heavily pressured, it's time to give the Muskies something they haven't seen before, and the results can be absolutely tremendous!!  Then, a drive North to Cochrane for a fly-in with a couple of handy tips to make your next trip a little more convenient.  And last, precise boat control, a finesse presentation, and a whole lot of patience can be what your next Bass outing needs.  Thinking outside the Box….This week on Fishful Thinking.  
Species:  Muskie
Tackle for Muskie:  
Daiwa ProRex Muskie Rods with Winn Grips  
Daiwa Lexa 400 Heavy Duty reels with Power Handle 
130 lb. test Seaguar Abrazx 100% Fluorocarbon Muskie and Pike Leader 
Bullet Style – Tungsten Series Weights by Freedom 
Technique:  Modifying a floating lure to give it a unique action the fish haven't seen before with a Freedom Tungsten weight.  The Daiwa Lexa 400 has long been known as a bullet proof Muskie reel, and now you can match it up with a Daiwa ProRex Muskie rod with the no slip Winn Grips, ideal for long days of casting heavy lures. 
Charlie has been using 130 lb test Seaguar Abrazx Muskie and Pike leader for a long time now. The Seaguar 130 lb test is almost invisible in the water, easy to tie, and when a fish rolls in it, the more flexible Seaguar doesn't dig in and damage the fish. The Seaguar is also easy for the angler to handle when they grab the leader at boat side. Wire would cut into your hands, the 130 lb Seaguar does not.  This stuff is extremely tough and hard, it might look like monofilament, but this is 100% Seaguar Fluorocarbon and it is almost invisible in the water. The refraction index of Seaguar Fluorocarbon is so close to water itself, when in the water, it almost vanishes completely and the fish can't see it.  
the Minn Kota Ulterra trolling motor Spot Lock feature is handy to anchor the boat when things get busy.  Spot Lock will hold the boat on an exact GPS spot no matter how windy or how deep the water is, just like an invisible anchor, but better. No boat swing at all. The Minn Kota Ulterra also has auto stow and deploy, this motor does it all itself. Lowers into the water, and back out with a push of a button. Not only is this extremely handy and quick as you get ready for another drift or approach to the spot, but if you have your motor in a hard to get at spot to manually lift it in because of your boat configuration, or simply a sore back, this is the motor for you!
The Princecraft Xpedition 200 has a huge front casting deck and designed and set up as an incredible multi species fishing boat. Roomy, lots of storage, and a huge rod locker. Muskie guys need room, and this 20-foot boat has it.  Key fishing areas can be miles apart, not only does this boat handle the chop extremely well, with the Mercury 225 hp 4 stroke powering this boat, the fuel efficiency is exceptional.  
Big waters equal big waves at times. One addition Charlie has added, started back years ago and once experienced, he couldn't have a boat without them. Smooth Moves Shock absorbing seat suspensions. These simply replace the pedestal on your current boat, and gives you a comfortable spring-loaded ride.  As nice as you think your boat rides now, you would be amazed at what this addition does for your comfort. If you have every had a sore back from bouncing in the waves over and over again, you need to check out Smooth Moves. 
Species: Walleye
Tackle for Walleye:
Daiwa Zillion High speed Baitcasting reel with T-Wing System 
Available in one or 2 Piece, the Daiwa Rebellion Rods  
Freedom Hydra Jigheads with swing hook action 
Now with Bait Fuel - Nailer swimbaits by Set The Hook 
Technique:  Small Lake Northern Walleye. Changing the hooks on the Freedom Hydra jighead with a longer hook for short hitters. The Freedom Jig heads offer incredible flexibility. With an interchangeable hook design, not only can you modify by changing the hooks for whatever presentation you see fit.  The same twist lock design that lets you change hooks, gives the hook freedom to swing, as well as a more lifelike and lively action to your plastic addition that follows. The Set The Hook - Nailer swimbait has a wonderful action, and with the help from the throbbing paddle tail, the Freedom jigheads create a natural rolling swimming action of their own, and the two combine to create a lifelike swimming action that is hard for the fish to resist. 
With a 6.7 litre Cummins Diesel engine, the RAM 2500 Diesel is wonderful for towing. But even on trips like this, with a long run North, the fuel efficiency is incredible. Power and fuel efficiency is what has Charlie running a RAM 2500 Diesel for years now. Even loaded with all the supplies, the ride is smooth and comfortable, and the 10-hour drive didn't require a single fuel stop. 
Species: Smallmouth Bass
Tackle for the Bass:
20 lb test Seaguar Smackdown 8-Strand braided lines 
Flat Side Shad scented with Bait Fuel by Set The Hook  
Designed for Multi species fishing, the Princecraft Xpedition 200  
Mercury 225 hp 4-stoke motor. 
Technique:  Drop shot for inactive Bass. Patience is needed when a suborn Bass refuses to take a bait, but with persistence and boat control, eventually you can win them over. The new Set The Hook – Flat Side Shad with the incredible BaitFuel scent had a lot to do with the success today.  Minn Kota Ulterra trolling motors also have a Spot Lock feature that is handy to anchor the boat when things get busy, or when you want to concentrate on what you are doing without worrying about boat control.  Spot Lock will hold the boat on an exact GPS spot no matter how windy or how deep the water is, just like an invisible anchor, but better. No boat swing at all.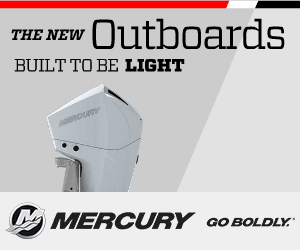 About Charlie Wray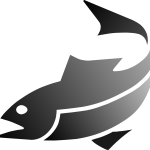 Charlie Wray has been host of the very popular TV show, Fishful Thinking, since 1990. Part of the success behind the show has been the very informative format. Perfect for both the novice and experienced angler, Fishful Thinking provides entertaining insight for all audiences...read more