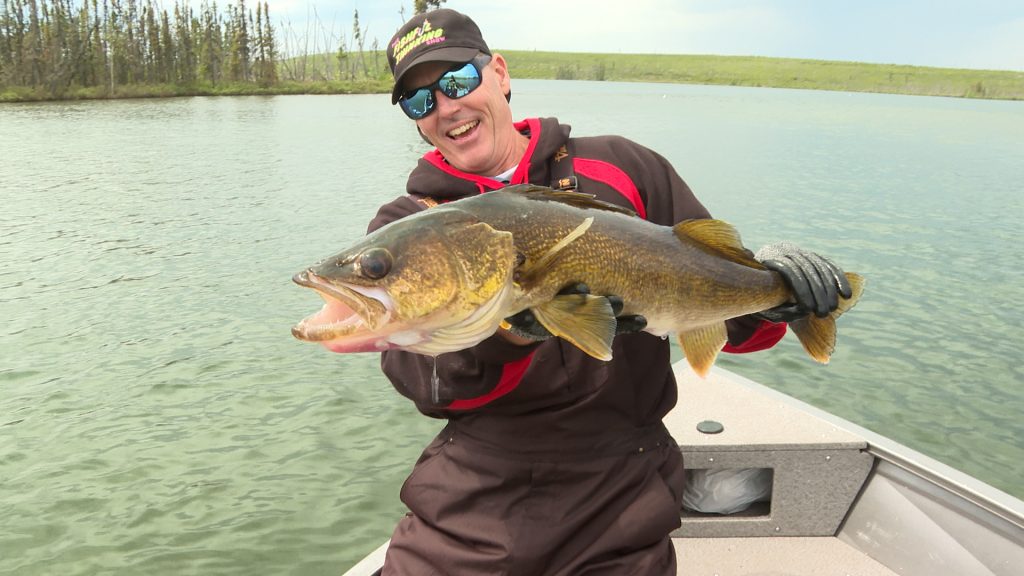 Today the destination is Cree Lake in Northern Saskatchewan.
Cree Lake Lodge is like Charlie's home away from home, and for good reason, the fishing is incredible.   While better known as a Pike and Lake Trout destination, there are always a few untouched treasures along the way, and these gold rewards are Walleye!  Finesse fishing with ultra light jigs, mixed with a little patience and the rewards can be incredible.  But with so many Pike in the area, leaders are always a must, so balance your tackle properly for both…. and hang on!!  Slow Drop Walleye, this week on….Fishful Thinking.
Species: Walleye
Tackle for Walleye:
-  Daiwa Ballistic LT light and tough spinning reels
-  20 lb. test Seaguar Smackdown performance braided lines
-  Daiwa Tatula 2-piece spinning rods with X45 Bias Graphite construction
-  Knot 2 Kinky - Nickel Titanium leader wire
-  Freedom 1/8 oz Marabou Swing Jig with Changeable hook
-  Set The Hook -  Flat Side Shad with Bait Fuel
- Viking 100% waterproof jackets, pants, and bibs
- 100% protection from UV A, B, and C with REVO sunglasses
- Comfort lite boots by Viking
- Mercury 60 hp 4-stroke outboard motor
Special Thanks:  Cree Lake Lodge
A home away from home in Northern Saskatchewan - Specializing in Trophy Lake Trout and Pike on remote waters
Technique:  Using very light jigs that drop enticingly slow.  Sometimes it is painful waiting for the jig to reach bottom, but it is so much more tempting and realistic to the Walleye. The Freedom 1/8 Marabou has a larger head than most jigs in the lightweight category, but this is a huge advantage in snaggy rocks. It floats and bounces around the bottom rocks without hanging up … hardly at all compared to a standard jighead. The larger head also holds the capsule with the quick-change wire that allows you to change hooks with a simple twist off, and twist on.  This free-swinging hook also gives the trailing Marabou so much more action since it is not held in place like a standard jighead. Between the slow drop, staying out of the snags, and the added action with the hook swinging freely, it all adds up to a realistic, very productive presentation.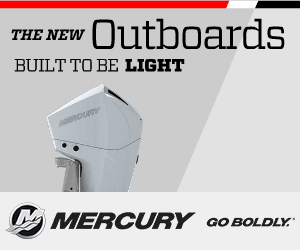 About Charlie Wray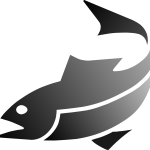 Charlie Wray has been host of the very popular TV show, Fishful Thinking, since 1990. Part of the success behind the show has been the very informative format. Perfect for both the novice and experienced angler, Fishful Thinking provides entertaining insight for all audiences...read more