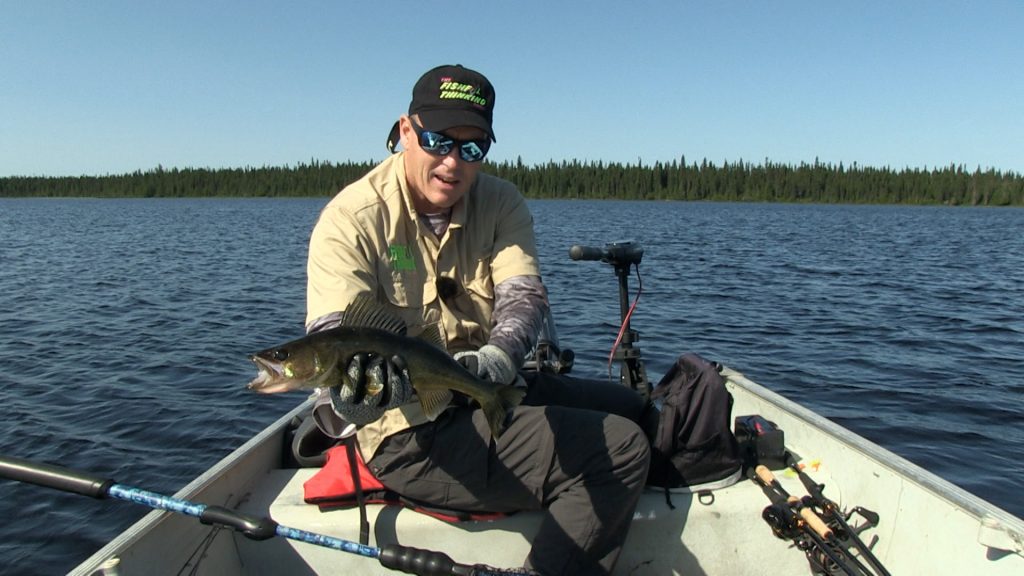 Today the Mercury Marine Destination takes us up to Cochrane in Northern Ontario.
The end of the road for this trip is Cochrane Air Services, and then a fly-in to a private lake you have all to yourself. Even small lakes can be a challenge, but the old saying that 90% of the fish are in 10% of the water is often true, and a few helpful aids can sure help you find the magic areas.  Walleye are the target today and attention to details can make a huge difference. Some lures have been forgotten for the latest fade, but they still work!! A new twist to an old favourite… this week on …Fishful Thinking.
Species:  Northern Walleye
Tackle for Walleye:
- Seaguar TactX - 4 strand camo braided lines
- Daiwa Ballistic LT light and tough spinning reels
- 12 lb test Knot 2 Kinky Nickle Titanium leader wire
- Daiwa Tatula 2 piece rods with X45 Bias Graphite Construction
- 100% protection from UV A, B, and C with REVO sunglasses
- 3-inch grubs with Bait Fuel by Set The Hook
- With tilt and extendable handle, the Minn Kota Traxxix trolling motor
- Viking cut resistant NBR palm coated gloves
- Humminbird Helix 5 Portable fishfinder with GPS
- Viking 100% waterproof jackets, pants and bibs
Special Thanks:  Cochrane Air Services in Northern Ontario
Specializing in Walleye and Pike with Cabins on remote, lightly fished lakes
Technique:  Take your favourite jig and grub combo and add a clip-on spinner and arm to it, turning it into a small version of a spinnerbait. The spinner blade adds vibration and allows you to work it either with a straight retrieve, or a slow fall.  Extremely effective in stained Northern waters.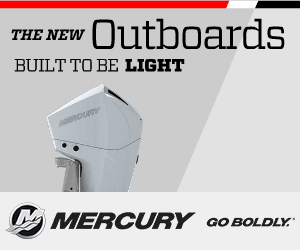 About Charlie Wray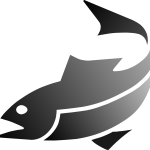 Charlie Wray has been host of the very popular TV show, Fishful Thinking, since 1990. Part of the success behind the show has been the very informative format. Perfect for both the novice and experienced angler, Fishful Thinking provides entertaining insight for all audiences...read more