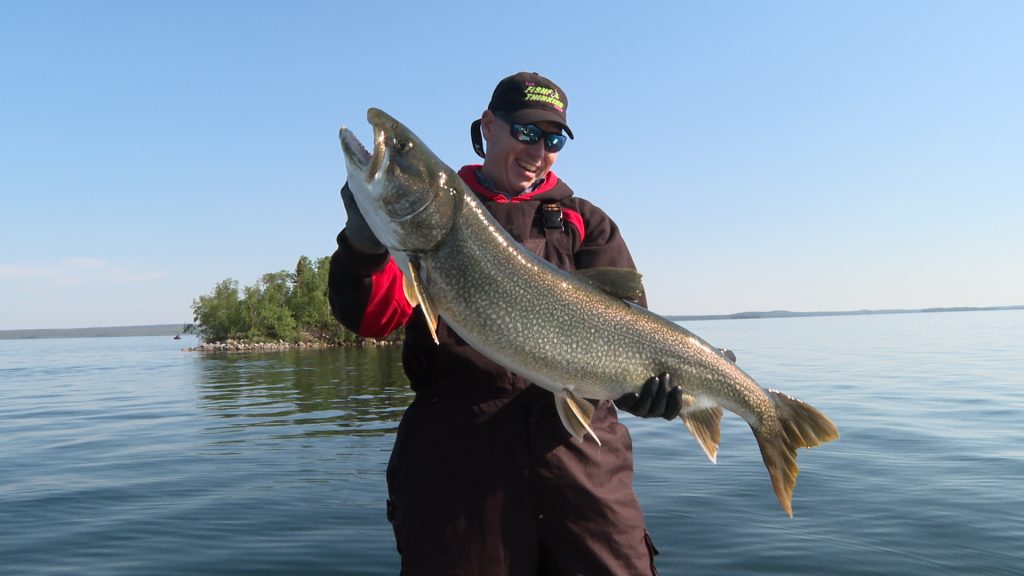 Today the Destination takes us up Cree Lake in Northern Saskatchewan
Pike maybe the most popular species at fly-in lodges, and a dream come true when the giants are roaming.  But don't forget to check out your other options as well…  When the big Lake Trout feel like you've hooked a 'dump truck', you may be sold for life on these incredible fighters. And don't forget about the Walleye… Often ignored on these trips, target them specifically and it might be one of the highlights of the week!!! A way to get a better hook up, and untouched Walleye, this week on …Fishful Thinking
Species:  Lake Trout
Tackle for Lake Trout:
-  50 lb test Seaguar 100% Fluorocarbon leaders
-  Daiwa Saltist line counter reels with 6.1:1 gear ratio
-  Seaguar Threadlock – 16 strand 50 lb test High Impact Braided Lines
-  Daiwa Great Lake rods with Chrome plated stainless steel guides
Technique:  Bottom bouncing with Flatfish.  Close isn't close enough some days, it is the bottom contact that triggers the strike. Be prepared for a few snags, but it might be the only way to trigger a hit.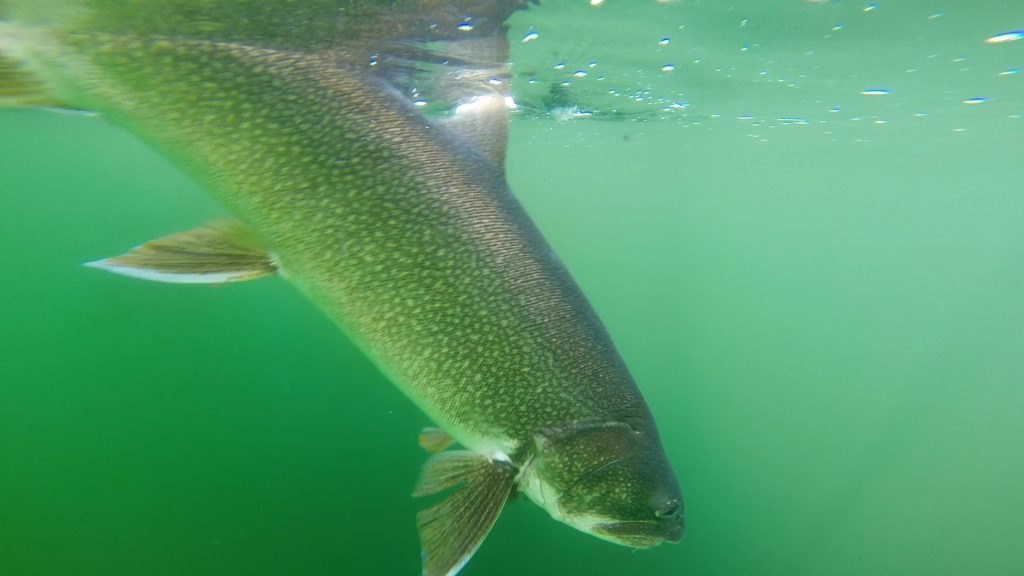 Species:  Walleye
Tackle for Walleye:
-  Daiwa Ballistic LT - light and tough spinning reels
-  20 lb. test Seaguar Smackdown performance braided lines
-  Freedom 1/8 oz Marabou Swing Jig with Changeable hook
-  3 inch grubs with Bait Fuel by -  Set The Hook
-  100% protection from UV A, B, and C with REVO sunglasses
-   Mercury 60 hp 4-stroke outboard motor
Technique: Finesse fishing for Walleye with 1/8 oz Freedom Marabou jigs.  A slow, almost painfully slow drop in the current is what it takes to fool monster Walleye.  When it is extremely light, it floats and bounces in the current more naturally than a faster fall, looking extremely realistic.
Special Thanks:  Family owned and operated – Cree Lake Lodge
A home away from home in Northern Saskatchewan  - Specializing in Trophy Lake Trout and Pike on remote waters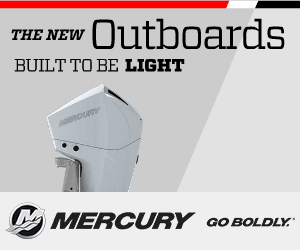 About Charlie Wray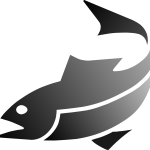 Charlie Wray has been host of the very popular TV show, Fishful Thinking, since 1990. Part of the success behind the show has been the very informative format. Perfect for both the novice and experienced angler, Fishful Thinking provides entertaining insight for all audiences...read more